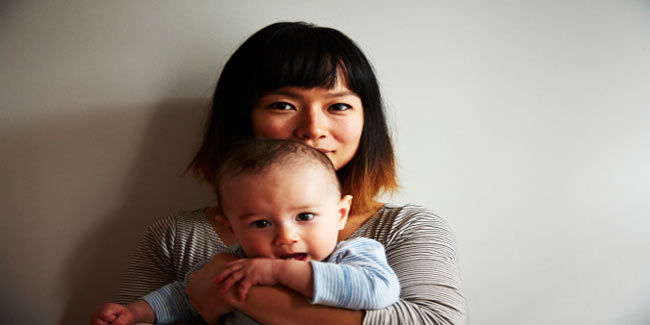 Here is a guide to select that special and unique name for your child, the one that will make him or her shine in the darkest of nights. Be careful and get to the right one!
More than 400 years after Shakespeare had asked this staggering question, "what's in a name?" to his Globe Theatre audience, people of the modern globe cannot resist the idea of a nice name for their little one.
The name you choose for your baby is important as sociologists and experts believe that your baby's name has a deep impact on his or her life. You wouldn't after all want ten other kids looking at you when you shout your kid's name in the play field! Here are some tips for you to choose that unusual name waiting for your baby. Choosing your baby's name is an emotional process and parents like to spend a lot of time figuring out the right name for a baby.


Don't Rush

The most important tip is not to rush through the process. The best way is to have more than two names in mind so that you can settle for the best one. Have enough names ready so that finally you know as to which one suits your child. By rushing you can choose and wrong one and things may go out of hand!

Say it Aloud
When choosing your baby's name you must try and listen to the sound of it. Consider the last name and then figure out if it sounds appropriate. You would not want it to sound weird as many times the first and the last name do not match. Also keep the middle name in mind. A unique name or unusual name does not mean that you choose such a name that gets difficult to pronounce or understand. That would mean that there will be a hundred other names for your child.

Should be Meaningful
Do not choose a name just because your favourite actor is named so. Your child is unique and will grow up to create his or her own identity. Always choose a name that will bring meaning to his character and personality. It would be a shame if he or she realises that you dear parent wanted your child to be someone he or she is not destined to be. Also, make sure that your child's name gives clear indication about his or her gender. In the west names like Bobby, Sandy and Shelly are unisex names, likewise in India names like Jyoti, Lucky, Harpreet, Gurpreet and Malhar are the same. Such names can often be problematic for your child's gender identification.


No, Not that Unusual!
It is one thing to choose an unusual name and quite another thing to try hard. A name picked up from the Sanskrit texts of old can be a tongue twister and so heavy that your child may feel burdened with it. A name like Gajaraja or Gunayaukta can get a little over the top, so you may want to skip these really unusual ones.
Your main goal should be to give such a name to your baby that would make him or her stand out in the crowd. Do not beat your head as you will end up giving a weird name. So we say while you are wondering for the right name, listen close for the echoes of Globe Theater in the Elizabethan time and you can almost hear Juliet say, "What's in a name? That which we call a rose, by any other name would smell as sweet."
Read more articles on Newborn Care.