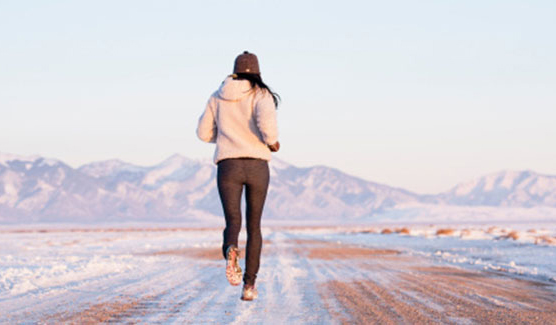 Winter slows down the metabolism rate of our body. People tend to become a little lazier in winter. The decline in our body functions is because we receive less sunshine during the winter months.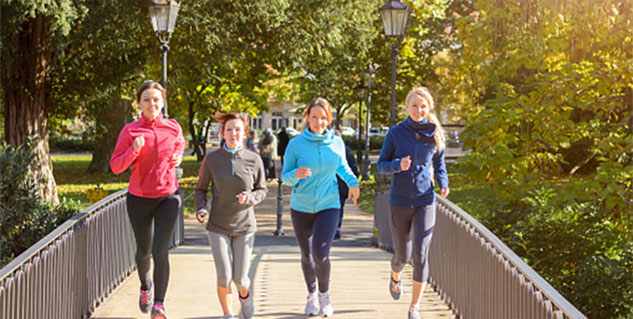 Shorter days and longer nights can induce feelings of depression, fatigue and make us crave for sweets and high-calorie foods. In fact, the cold stormy weather makes it difficult to exercise outdoors. And in spring, we become surprised to observe that we have gained weight.

Our body prepares for winter by storing some amounts of fat to keep us warm. And, we can avoid unwanted weight gain in winter by observing the following tips:
Make changes in the diet
Avoid deep-fried and fatty foods. Instead, switch to low-calorie alternatives such as squash, onions, oranges, Brussels sprouts, broccoli, leafy green vegetables and cauliflower or lean meats. It is also important to eat warm meals like soups, stews, baked and grilled meat. Warm meals make you feel warm but also give you the feeling of being full for a longer period of time.

Eating spicy foods speeds up the metabolism in our body, while sweet products tend to slow down metabolism. So introduce spices to your daily diet, but cut down on the intake of sweets.
Stay active
Try to get plenty of sunshine. To burn off excess calories, do lots of physical activities. The more movement you do every day, the better chance of losing the weight you gain in winter. It will also help your body in generating extra energy for warming up and keeping awake.
Consume omega-3 fatty acids
Increase the intake of Omega 3 fatty acids by including all types of oily fish like salmon, cod, herring as well as flaxseed, eggs and walnuts. According to research, Omega 3 fatty acids not only protect us against a stroke or heart attack, but also play a role in uplifting our spirit.

Consume herbal teas
Green tea has amazing powers to regulate natural processes in the body, speed up metabolism and relieve nervous tension. You can start your day with a cup of green tea. It will keep you warm. You can also drink herbal teas like chamomile tea, peppermint tea, ginger root tea, sage tea and other herbal teas. Add a splash of lemon juice to help ward off common cold. Aromatic herbal teas like jasmine green tea help to relax and keep away stress.

Get enough of sleep
It is important to take proper rest and sufficient amounts of sleep during winter. It has been observed that lack of sleep is closely linked to hormonal imibalances and slowed-down metabolism. Some experts believe that lack of proper rest can cause overeating leading to weight gain.

Avoid stress and worries
Indulge in outdoor activities, or spend some time with your friends, listen to music or watch comedy on television, or do knitting or embroidery to keep stress at bay. Stresses and worries drain our energy. They cause weight gain and slow down our metabolism.
Don't let the winter blues make you gain weight, try the aforementioned to stay in shape.
Image source : Getty