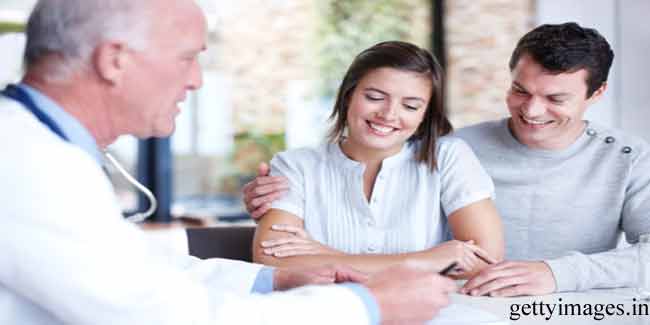 Know what to discuss with your gynaecologist on the first antenatal appointment with these tips to discuss several aspects of pregnancy for a hassle-free pregnancy term.
An antenatal appointment with the gynaecologist, especially the first one, is very important. Your health care provider will retrieve detailed information on your medical background to examine pregnancy.
The health care provider will conduct a thorough health examination to guide you through the pregnancy term. He/she will ascertain if the process of foetal development is smooth and steady along with your health.



Tips for First Antenatal Appointment
If you have never consulted a health care provider prior to being pregnant, schedule an antenatal appointment with one at around 8 weeks after the last menstrual period (LMP).
You may also visit a health care provider for the first antenatal visit after confirming pregnancy.
First antennal visit is important even if you're not a first time mother. Every pregnancy is different and should therefore, be planned differently.
First antenatal visit prepares the expectant mother by providing her with important dates and information related to pregnancy term.
The first antenatal visit is a good opportunity to put forward doubts about pregnancy, prenatal care and birthing options.
A health care provider asks the expectant mother questions related to her medical history, which includes psychosocial problems, blood pressure concerns, weight management, breast and cervical exam, details of last menstrual period, medications, medication allergies and the family's medical history.
Physical Exam during First Antenatal Appointment
To ascertain that foetal development is not disrupted, the health care provider performs a physical assessment. Physical examination of the pregnant woman includes a Pap smear test, cervical cultures and ultrasound (if one experiences bleeding or cramping).
Blood sample will be drawn to test haemoglobin levels, cystic fibrosis, hepatitis B surface antigen, HIV, tuberculosis, hepatitis C, Rh factor, varicella, rubella screen, sickle cell prep screen and hematocrit levels.

Signifance of First Antenatal Appointment


In the first antenatal meeting with your gynaecologist, you may hesitate a little or get nervous while discussing about your health. Overcome your nervousness and reveal every aspect of your health to receive appropriate treatment. Choosing a health care provider is another important aspect while preparing for a healthy pregnancy and childbirth.

The health care provider will also discuss with you other important aspects of pregnancy such as dental care, dietary restrictions, environmental hazards, travel limitations, effects of vitamins/supplements/herbs, weight management, pregnancy exercise and pregnancy diet.
First antenatal visit to the gynaecologist is equally important for the expectant mothers' partner as much as it is for the former as it will help him learn more about pregnancy and be prepared to assume a father's role.
Don't wait to get close to the next appointment date to meet the health care provider. Rush to him/her if anything bothers you.
Read more articles on Pregnancy