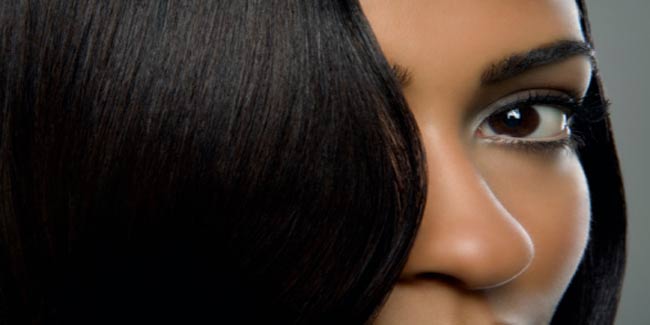 Every woman wants a look of smooth and silky hair. Some women are born with naturally silky hair due to family genes and those don't have naturally silky hair strive for it. Well, later ones should feel sad as there are many ways that you can make your hair soft and shiny.
Hair Mask
Yogurt mask
It gives you soft, shiny, manageable hair. To make yogurt mask, whip an egg till until it foams. Then add 1/4th cup of organic yogurt and mayonnaise. Mix all the ingredients and apply on wet hair. Now put a shower cap or wrap a plastic wrap around your head. Leave the mask for 30 minutes and the wash with mild shampoo.
Banana mask
It makes hair shiny by providing nutrients and proteins to each strand of hair. To prepare the mask mix egg, banana and half avocado in a bowl. Now add buttermilk, honey and olive oil and mix all the ingredients. Apply the mixture on your hair and leave for about half an hour. Using a mild shampoo wash with cool water.
Mayonnaise mask
To increase shine and reverse damage directly apply liberal coating of mayonnaise to your hair. Leave for an hour and wash using mild conditioner. It helps to nourish and moisturize hair follicles.
Don't Blow Dry
If you want to have soft and silky hair then use less heat on them. Whether it's for hair styling (heated irons or rollers) or for drying your hair avoid any type of heat on your hair. Limit their use only till the special occasions if you want silky hair. All these make your hair dry and brittle thus making them prone to split ends.
Avoid Using Multiple Products
A common mistake made by people in desire of having soft and shiny hair is using multiple products. Avoid using lot of products. No matter how tempting is the new product that guarantees the long hair, it is always better to stay away from the chemical products. Instead use a smoothing serum that can effectively take care of fly-aways and nasty split ends.
Use A Restoring Conditioner On Weekly Basis
Restoring conditioners are weekly nutrient dose for soft and silky hair. Deep moisturise your dry hair and use restoring conditioners, especially if there are split ends.
Oil Massage
Take half cup of warm olive oil and gently massage it on scalp and hair. Leave for 20 to 30 minutes and then wash to get soft and silky hair.

Image Courtesy: Getty
Read more articles on Hair Care