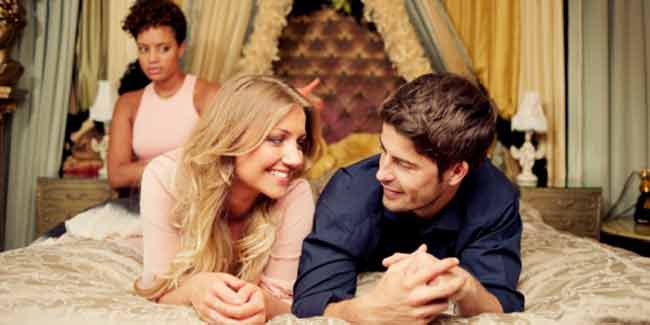 Here are some tips to deal with that condition in which you have experienced being cheated by your spouse who had an affair outside the marriage or a committed relationship.
So you have experienced being cheated by your spouse who had an affair outside the marriage or a committed relationship. You have felt wronged and hurt by your spouse's behaviour and have battled with making a decision to continue or break away from the relationship.

Both of you have gone in your respective lives but the special bond that both of you shared still tugs you together. The cheating partner has accepted his/her huge mistake and has vowed never to do the same again, ever. You, the better half has seen the repentance in his/her eyes and instinctively knows that he/she is speaking the truth. What do you do? It is a great dilemma and needs to be dealt cautiously especially if you still have feelings for your spouse.
Take a wise decision
Do not make a mistake of getting back to your relationship if you are only thinking emotionally as a rational decision is very important. If the case of betrayal by your spouse was just a stray incident where he/she got carried away and has realized the blunder and is truly repentant, it might be considered.
Work Together to Make the Relationship Work
Though a decision of re-bonding completely depends from person to person and is subjective in nature. You might have realized and understood the reason of straying and have forgiven him/her. Maybe somewhere both of you have realized by this drastic event that your relationship is precious and need constant love and attention to sustain. In this case, both of you need to work together to make the relationship work.
Re-start



Begin your relationship again by identifying what mistakes both of you committed that made the relationship weak. Discuss but do not start a blame-game and improve your habits.
No False Promises

Do not make false promises to each other instead act on it.
No Manipulating
Do not manipulate the cheating partner with guilt and for being wronged. Before re-bonding you should have forgiven and forgotten the past.
Forget the Past
Never bring the past to your present irrespective of any situation.
Go For Dateds
Try to bring back the charm that you shared in your relationship. Go for dates, exchange gifts, woo each other, dress up and appreciate each other. Sharing a hobby or doing an activity together boosts bonding.

Be cautious and attentive but not suspicious of your partner. Since you have followed your instincts and have decided that you can live with the "cheating episode". Give the relationship some time.
Image courtesy: Getty Images
Read more on Infidelity.