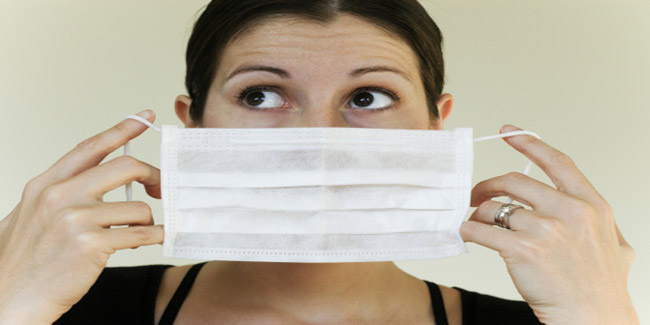 Swine flu (H1N1) is highly contagious condition and spread quickly from person to person. You can prevent deadly infections such as swine flu by boosting your immune system. It is important in flu prevention to keep your body strong, nourished, and ready to combat infection.
Vaccination

Vaccine is the most effective way of preventing swine flu infection. If the vaccine is available you should consult your doctor regarding vaccination. Consult your doctor for swine flu shot.
Antiviral medications

Influenza antiviral medications also can help prevent H1N1 infection besides treatment. Take these medications as advised by your doctor.
Hygiene
Use soap and water often to wash your hands, and if these are not available use an alcohol-based hand rub. Teach your child as well to wash his or her hands regularly. Always use tissue to cover your nose and mouth when you cough or sneeze. Dispose the tissue in waste bin after use. If you don't have a tissue, sneeze or cough in your sleeve. Avoid touching your eyes, nose or mouth as the H1N1 virus spreads this way.
Facemasks

Use of facemasks and N95 respirators in community and home settings is generally not recommended. Use may be considered by people at increased risk of severe illness from influenza, and by people at increased risk of severe illness from influenza in healthcare setting. Use of face mask by persons ill with confirmed, probable, or suspected Influenza A (H1N1) to prevent transmission of infection is recommended at home, while breastfeeding, in community and health care settings.
Cleanliness

Clean all surfaces (such as door handles, remote control, hand rails, and computer keyboards) often to remove the germs with a household disinfectant. To avoid spreading the infection do not to report to work, go to school and mingle with others if you have flu like illness (fever, cough or sore throat, runny nose, body aches, headaches, chills, fatigue, vomiting and diarrhea). If you have flu-like illness, it is recommended that you stay home for at least 24 hours after your fever resolves, other than to get medical care or for other essential needs. Avoid contact with others to keep from making them sick.

People at higher risk of complications from H1N1 infection should be advised to consult a health care provider if they become ill with flu like illness. Prompt treatment with antiviral medications in people at high risk of complications can help to prevent hospitalizations and deaths.
(Images:Getty)
Read more articles on Swine Flu.