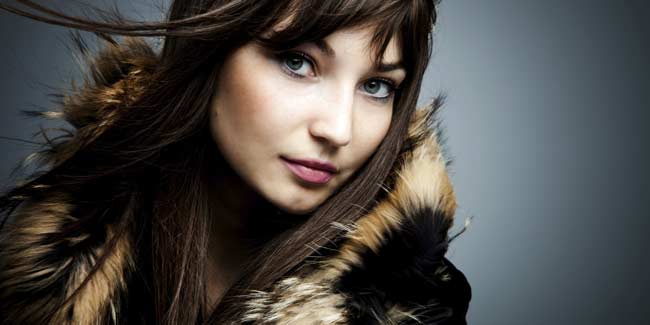 Cold and dry winds of winter can extract all the moisture from your hair, which leads to a dry scalp and brittle hair strands. Strike winter scalp and hair blues with these effective haircare tips.
If there is any season that your tresses would dread undoubtedly, it is winter! Exposure to extremes of cold weather conditions can wreck havoc with your hair. Therefore, it is extremely important to indulge in extra hair care and maintenance during winter compared with other seasons. Winter is characterised by cold and dry winds that extract all the moisture from your hair and scalp, which leads to a dry scalp and brittle hair strands. One of the most easily detectable signs of dry scalp is itchy and irritated scalp. For all the vices of winter that might make you flinch at the very thought of its arrival, here are a few steps you can take to dive through easily.

1. Alter the hair-care routine

Observe the character of your hair. Is it dull, flat, brittle or frizzy? If your hair qualifies for at least one of the above issues, it is time you start pampering it. Gather your collection of shampoos and conditioners and throw away those that are strong and dehydrating. Opt for one that is mild, colour-safe, non-sulphate and hydrating. Purchase a moisturising shampoo for your hair, if possible.

2. Massage your scalp

You can relieve the itchy scalp by undergoing an extensive scalp massage at a salon or do it yourself. Massaging enhances blood flow and circulation; thereby motivating the natural oils to produce. You can massage your head with natural oils like jojoba, olive, coconut or shea. Apply a tablespoon of oil on your palm and run it all around your scalp in a circular motion. Ensure to massage for a while.

3. Cut the heat

If you use a hairdryer, make sure to put it on a medium or low blow. Exposure to heat can wreck havoc with your hair. Air drying and sponge rollers are the best alternatives to the perfect blowout.

4. Invest in a humidifier

A humidifier is a user-friendly indoor heating system that helps keep your hair and scalp free from frizziness and lack of moisture. Turn the humidifier on during the day or at night before going off to sleep.

5. Check your hair styling products

A lot of shampoos and conditioners are made with petroleum products. Petroleum products are unhealthy for hair. Throw away products that have a high amount of alcohol and other chemicals; they make your hair dry and weak. You could use leave-in vitamin conditioners, humectants pastes and Argan serums to lock the moisture inside the hair. These, not only add shine to the hair but also replenish them from the roots.

6. Adopt eco-friendly tools for styling

The kind of product you use to style your hair has a direct impact on your hair's structure. Avoid using plastic, instead, use wooden comb or brush with thin bristles. Buy ceramic boar-bristled brushes for static control and minimal hair breakage.

7. Accessorise your hair

Bar the cold winds from striking your hair with the help of accessories like caps, hats, head wraps, berets and scarves that can not only be used as protectors but also fashion statements. Do not wear head gear that is excessively tight as that might break your hair when you pull it out. Put a thin layer of satin or any other fabric inside the hat to minimize/avoid static cling.

If you follow the above steps, you can easily snowball your previous winter hair care lifestyle into one that is manifolds better this winter.
Find more articles on Hair & Scalp Problems/Conditions