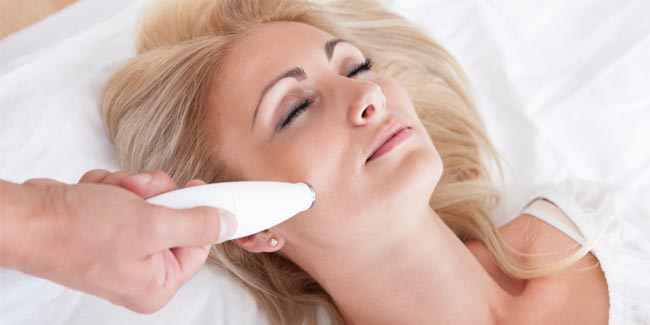 Glowing skin takes a little work. It does not happen on its own. Take a look at these tips that will give you a glowing skin sooner that you ever thought.
"It is not the having, but the getting." Ah! And how true are those honey-sweet words by the deceased actress Elizabeth Taylor. I often wonder what it takes for all the wisdom. Anyway! When it comes to beauty, there is always the greed to look better for nobody wants to be any less. It is not the natural beauty that we have that makes us whirl topsy-turvy but all the efforts that we put in to get what somebody else may have; the base of all physical beauty: a glowing skin. If you have tried and tested several treatments to have that wonderful shine on your face, but in vain, here are some tips for glowing skin for a grab.
Ground equal number of almonds and oats and pour in a few drops of honey and yoghurt. When the mixture forms a paste, apply it on your face and leave for 5—10 minutes. Once the mixture has dried, rinse it off with lukewarm water.
Mash a banana and mix it with milk. Apply the mixture on your face and leave for 20 minutes. Once the pack has dried, rinse it off with cold water.
Since honey is wholesome and natural, applying it on face and neck for 20 minutes and rinsing off with cold water should give you a smooth and glowing skin.
If your skin is oily, you may mix grapes, egg, lemon and egg white and apply it on your face. Leave the mixture on for 15 minutes. You may feel your skin tingle a bit, but that is primarily due to the active ingredients. Rinse the paste off with warm water. This mixture acts as a natural cleanser.
To soak up the oil on the skin, dab butter milk on the skin for over 15 minutes. Doing so will keep your skin dry.
Prepare a homemade scrub by mixing 1 tablespoon of walnut powder, lemon juice and honey. Scrub your face with this mixture and leave it on for as long as it takes to dry. Rinse your face off with lukewarm water.
To remove tan from face and make it smooth, mix a tablespoon of tomato juice with 4 tablespoon of curd. Apply the paste on your face and leave it to dry for 20 minutes. Once dried, wash off with cold water.
A glowing face is a sign of good health and well-being. Why not take the first steps to a healthy life right away with these tips for glowing skin?
Read more articles on Skin Care.