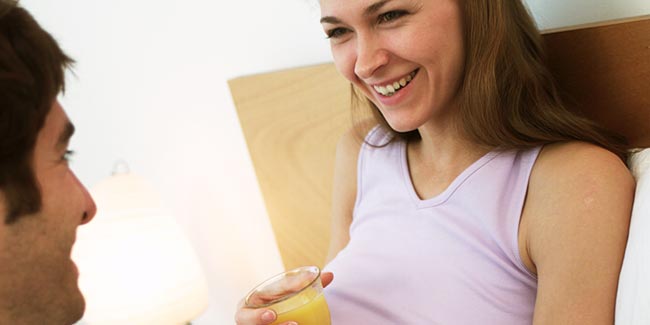 First-time pregnancy condition could be quite confusing, with several advices, opinions and recommendations pouring in from people around you. Low-impact physical activities like walking and nutritional diet plan are among other basics that first timers must have an understanding of.

Moreover, keeping track of the pregnancy status is essential for healthy pregnancy. Therefore, it is advised that first timers should pay regular visits to gynaecologist to avoid any unnecessary situations during baby's development.

Healthy Diet Plan

Instead of listening to elders in the family regarding pregnancy diet, first-timers must discuss dietary plan with the nutrition expert or gynaecologist. Generally, body mass index (BMI) is the basis for structuring diet plan. Thereafter, following the food schedule will ascertain streamlined pregnancy. In a pregnant condition, consumption of 300 extra calories a day is advised. However, this should not be confused with 'Eating-for-two'.

For access caloric intake, nutritional foods such as whole grains, vegetables, fruits, lean meat and low-fat milk is prescribed during pregnancy. In this condition, women need more quantities of folic acid, iron, calcium, vitamin A and B12. Therefore, foods that fulfil this criterion should be included in the dietary regimen. Furthermore, water consumption is another important aspect of pregnancy diet plan owing to its several benefits such as removal of toxins and maintenance of body temperature.

Physical Activities

Pregnant women should stay active in order to reduce unwanted risks and complications of pregnancy tenure. Being active for a brief time with low-intensity exercises will also prevent excessive weight gain. If facing difficulties on which physical activities to include in daily schedule, consult a doctor and discuss with him. While participating/performing physical activities, ensure that there are no high-impact movements.

Impact of Smoking and Alcohol

Simply, quit smoking and indulging in alcohol during pregnancy. Smoking hampers development of the baby, which is later reflected in low-birth-weight baby. In addition to this, smoking also raises the risk of miscarriage. Same is the case with alcohol consumption, which raises chances of fetal alcohol syndrome.

Regular Reporting to Doctor

During pregnancy term of nine months, women experience several changes. One can face conditions such as bleeding from the vagina, swelling, severe headaches, cramps, rise in body temperature, vomiting and visual changes. If these problems persist for a longer duration, get it checked from gynaecologist.
Read more articles on Pregnancy Fitness