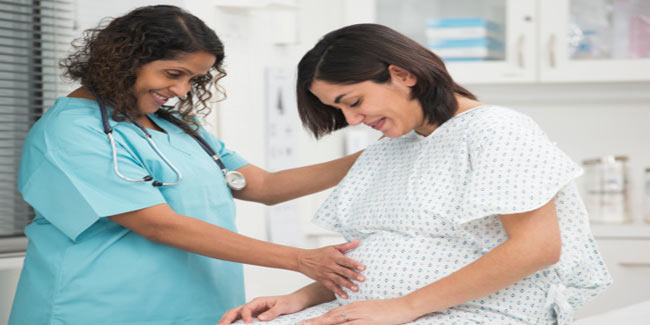 If you are pregnant for the first time, surely you will not have any clue concerning which obstetrician- gynaecologist you should approach. Ask your family and friends to refer an experienced ob-gyn by whom they have been treated in the past. You family doctor can also recommend you an ob-gyn from his circle, this way you will be convinced about the reference and quality treatment.
The right expert
An ob-gyn apart from being qualified and experienced should be sensitive enough to understand a patient's fears and doubts to help strike a healthy relationship. You should be able to feel at ease with your ob-gyn to make your pregnancy a smooth and stress free journey.
The right hospital

Once you have a good ob-gyn beside you, fifty percent of your stress and work is done for good! Your ob-gyn is the right person to recommend you a hospital with which he/she is associated with. A hospital closer to your home is convenient in case complications and discomforts arise during pregnancy.
Well-equipped maternity unit

During childbirth many complications can arise at any point of time. A good hospital needs to have a well-equipped maternity unit which has a twenty-four hour operation theatre and blood bank to meet any urgent requirements. Various facilities such as paediatric ward with incubators and an Intensive Care Unit (ICU) needs to be in place. State-of-the-art facilities and high-tech technologies should be present to make labour and delivery comfortable. A trained team of doctors and well-trained nursing staff in maternity care as well as paediatric care for the newborn needs to be present.

Hygiene and cleanliness
Hygiene and cleanliness at all times is a very important issue for the health of you and your child. Check whether the wards are spacious or crammed up with beds. Surely, you would want to have privacy during your delivery. Ask your doctor or nursing staff for private wards if you want privacy and individual space.
Atmosphere and hospitality

The environment of the hospital should be peaceful and comforting for you. Some high end hospitals have additional services where different categories of rooms are available at extra charges for a home like ambience. You can bring along your husband and child to stay with you and to make pregnancy a comfortable experience. The staff should be patient and hospitable to take care of you before and after childbirth.
(Image source:Getty)
Read more articles on Childbirth (Delivery)