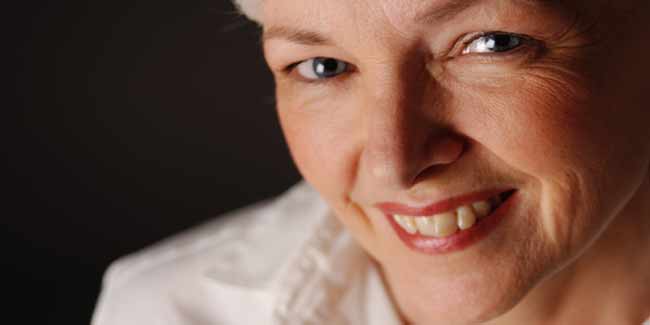 Get to know about things you didn't know about menopause, symptoms of menopause such as difficulty in sleeping, mentally sluggish, can't concentrate, hot flash and more.
Menopause is the term used to describe permanent cessation of ovaries function in women. It is a transition period wherein, ovaries stop producing eggs, low level of female sex hormones (estrogen and progesterone), menstruation become less frequent and finally stop altogether.


Onset age of menopause (45 to 65) and its symptoms are commonly known by the people but there are many things that are not known about menopause.
Menopause can arrive early
Sometimes symptoms of menopause can start early .i.e. four to ten years in advance. These menopause transition years are known as peri-menopause. During this period production of estrogen and progesterone becomes irregular. Even though, fertility diminishes by this time but it cannot be considered to be null until the date of menopause. In the phase of perimenopause women
Find difficulty in sleeping.
Feel mentally sluggish.
Can't concentrate.
Hot flash.
You can still conceive
Women can conceive during and before menopause. However, the chances to conceive are significantly low in both the cases:
During menopause women's ovaries stop producing eggs but this does not mean that you can't get pregnant. You can surely get pregnant with the help of in-vitro fertilization .i.e. with the help of donor's egg.
However, women can naturally get pregnant during the peri-menopause stage when the periods are irregular.
You Urinate Frequently

Most pregnant women need to urinate frequently. Normally the urge to pass urine occurs when there is at least 150 ml liquid stored in the bladder. But during menopause women may feel like urinating when there is only 60 ml liquid in the bladder.

Experts are of view that, during menopause vaginal and pelvic region becomes weak. As a result some women may leak even without realising it. However, the good part is that this problem can be treated medically.
You Gain Weight
During menopause women gain weight which is not easy to get rid-off. Extra pounds that you gain during menopause take time to leave your body.
Oestrogen
Hormone therapy can work wonder in some of the cases of menopause. Usually women with severe symptoms of menopause are recommended for hormonal therapy.

For natural external hormonal support include soybean in your daily diet. Soybean has phyto-oestrogen and isoflavones oestrogen molecules that make it a good option for external hormonal support. You can take soybean in different forms such as soy chapaties and soy milk.
Read more articles on Menopause