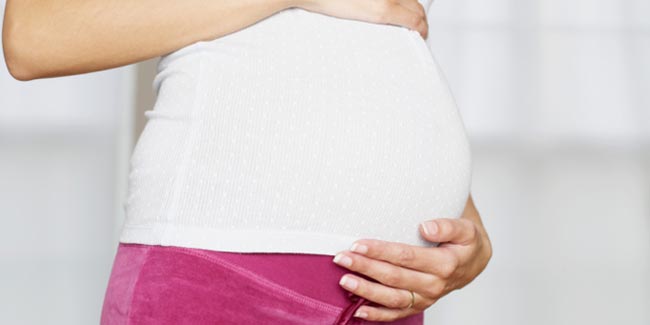 Here is a handy checklist on the things, activities and food that one should avoid during pregnancy:
Avoid walking casually on the road. Make sure someone accompanies you at all times. When you are pregnant drag your feet and walk instead of lifting it up. This keeps the walking smooth and keeps the bumps at bay.
Do not go for bicycle rides especially when you are in the second trimester. This can be dangerous to the foetus as pressure built in between the abdominal region makes the gravity shift from the centre to the side. [Read: Safe Exercises during Pregnancy]
Avoid all sorts of sports and rides that can cause collision, unwanted pressure on the abdominal area or palpitation. The body, during pregnancy, undergoes unprecedented change and does not register any external fluctuations well leading to a miscarriage.
Power jogging, rigorous stretching or gymnastics should be a thing to avoid during pregnancy. These activities can cause serious damage to the abdomen. Apart from relevant yoga exercises suggested by your gynaecologist, none of the above things should be tried. [Read: Tips for Prenatal Yoga]
Avoid going under a hot shower or a Jacuzzis directly. This can cause certain hearing problems in the baby due to temperature changes.
Avoid consuming raw meat. At times, exotic cuisines include uncooked seafood or poultry which are the obvious carriers of bacteria called coliform. This can induce toxins in the blood. Sushi and unpasteurised milk are good examples of the same.
Never run! Second trimester onwards running increases your chances of unmonitored miscarriage. Avoid overheating the body while you are pregnant. [Read: Is Running Safe during Pregnancy]
Exercising or stressing the body can also lead to preterm labour increasing the chances of a premature birth of the baby. The common indications for a premature birth are: irregular and heavy breathing patterns, frequent headaches, vaginal bleeding, fluid discharge from the vagina and decreasing foetal movement.
Never eat stale meat or consume packed foods during pregnancy. This can contaminate the meat with listeria causing the thinning of the uterine walls. Smoked chicken or canned fishes are the things to be avoided.
Never compromise on washing your vegetables thoroughly before cooking them and eating. Certain pesticides and toxins do not get dissolved even in the heat.
Avoid alcohol and caffeine. This can cause the poisoning in the baby while breast feeding. A lactating mother or a pregnant woman must always abstain from alcohol till the time matures.
Do not consume raw eggs. This exposes the pregnant womb to the dangers of salmonella. A salad using raw eggs is a good example of the same which can be avoided.
Visit the doctor for a detailed allergy check up and a diet and lifestyle chart for a safe pregnancy!
Read more articles on During Pregnancy