Sexual feelings, attitudes and expectations differ across the gender but there are certain common ties as well. Similar to women, men also wish that their partner understand their sex drive and need of sexual release. Men mostly appreciate sex for the sex's sake and wish that their partner don't endure or take it personally.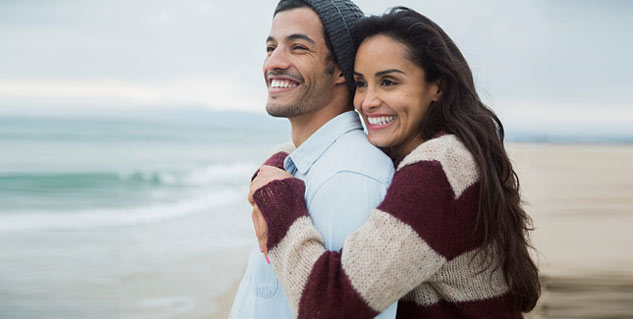 Usually, women blame their men for being sexually insatiable, but women should rethink this. According to Dr. Melodie Schaefer, PsyD, men see sexual intimacy as a celebration. Here are certain things that men wish women must know about sex and relationship.

Men like to be appreciated
It is a common belief that men are so occupied with their libido that they don't care about other things. But in reality, men are no different from women, they like to be praised and get compliments. By praising, you can boost sexual confidence of your men. Talk about his good looks and other things you like about him before reaching the bedroom and you can see a spark in his actions. Express what you feel and see how it works for you and your man!
Your talk can stimulate him
Another important thing men wish women knew about sex is that talking during sex stimulates them. Little passionate talking during sex can actually turn him on. You can praise, instruct and can even talk dirty for making your guy feel good and increase his sex drive.
Men encourage fantasies
Experts suggest that men want women to express their sexual wishes. So, next time you get intimate with your partner, be open and share your wild fantasies with your prince charming. This will help your relationship to become more intimate on the emotional level. According to Dr. Kort, men want to share their fantasies with their life partner but are often worried about being misjudged. Make him comfortable and assure him that you will not judge him. Likewise, Dr. Schaefer reports that men wish women would reveal their imaginings.
Touch his erogenous zones
Stimulation of erogenous zone produces gentle, mild or intense arousal. It is their genital organ that gets all the attention of women, but there are other zones as well that must also be touched. For instance, gently stroking the areas such as chest, inner thighs and face during foreplay increases the sexual arousal.

According to Psychologist Melodie Schaefer, PsyD, there are many places (other than the genital organ) that women must touch, but most men don't mention them as they are afraid that it will turn off their ladylove.
Try to understand your man
Lot is been expected from men in bedroom. They are expected to have knowledge and skills of arousing their partner during sexual foreplay. Get an erection and maintain it till wife achieve orgasm. Besides this, they are also expected to engage in romantic cuddling after sex. Don't pressurise your man to provide you good sex instead enjoy the experience together. Some men also suffer from performance anxiety and need constant motivation from their partner.
Image Source: Getty


Read more articles on Relationship Help.