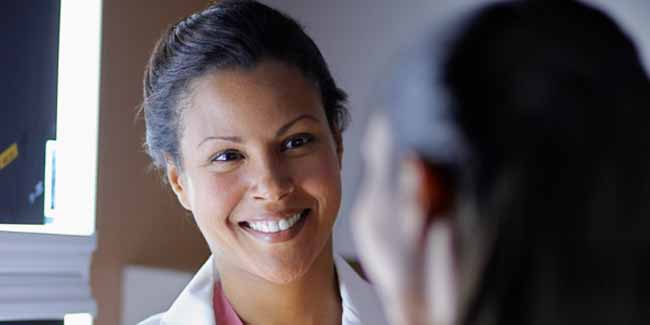 Causes of disturbed sex life after cancer vary from physical to mental reasons, but with some efforts, cancer patients can enhance their sexual intimacy.
Managing an exciting sexual life for a person, who is a cancer patient, is tough. Reasons of disturbed sex life after cancer can range from physical to psychological. Cancer treatments can cause many sexual changes in patient's body.
Though there are several ways of treating cancer, such as surgery, chemotherapy, hormone treatment or radiation, but the resulting changes on health are often similar. There are some cases, wherein the patients experience changes in all phases of sexual response that may include desire, arousal, orgasm, resolution, while others experience none.

Usually, cancer patients lose their desire of getting indulge physically with their partners. Men face erection problems and women may face vaginal dryness and pain. However, it is common for cancer patients to need extra time or stimulation to reach orgasm.
Here are some things that cancer patients must know about sex:

Ask Your Doctor

Every cancer treatment has multifaceted impacts on patient's body. To keep your sex life active after cancer treatment, you must know certain things. Without hesitation and apprehensions, ask your doctor questions, such as "how the cancer treatment will affect your sexual function?" or "what sexual problems you may face after the treatment?" There are many social workers or psychologists, who can answer such issues to you.

Time for Action

Once you know how your sexual life will be affected by the cancer treatment, you can take measures to prevent it or minimise the effects. Instead of waiting for sex to become painful or uncomfortable; mentally prepare yourself for forthcoming issues. There are lubricants and vaginal moisturisers available for cancer sufferers. Inquire about pelvic floor therapy and massage as these can improve your sexual health and life.

The Support System of a Cancer Patient

Remember your partner is your support system. Strategize with him/her about getting back to your normal sexual routine. You are not alone because your partner is also bearing the pain of your suffering. Both of you must discuss the potential sex problems after treatment. Most certainly, sex may not be the first priority for your partner in such a time of turmoil, but if you have sex related worries, initiate the talk on your own. This discussion will ease both of you in coming closer to each other. A plenty of foreplay before the main act can also work for you.

Do Not Lose Your Hopes

Cancer usually leaves patients ravaged and broken, but while grieving for the loss one must also move on. With cancer, you need to modify your definition of. Sex is not all about sexual pleasure, but a feeling of being close in all senses with your partner. If you feel decreased sexual function or low libido, show spontaneity and try to bring positive changes because physical intimacy is one of the most essential factors for a successful relationship.

With some efforts, medical advice and support of your partner, you can effectively improve your sexual life irrespective of cancer. Accept your changed life while showing motivation to overcome various physical and psychological effects of cancer.
Read more articles on Sex Education.