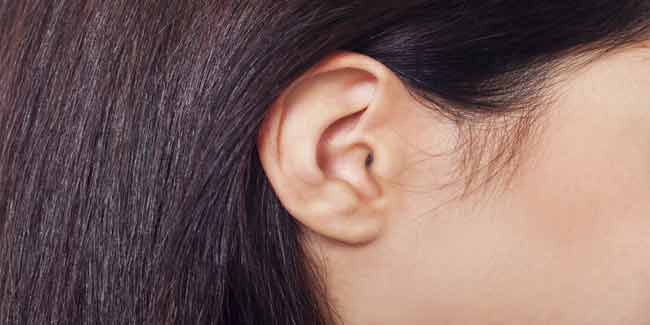 ear lobe repair In cosmetic surgery, you can certainly find more "sexy" operations than the repair of the lowly earlobe. Large, pendulous earlobes are unattractive to many patients, and requests for lobe reduction are common in cosmetic surgery practices.
As with all procedures, large and small, to perform it correctly requires finesse and understanding of what it takes to obtain consistent and aesthetic outcomes. Anyone can excise a fistula and sew the lobe back, but those who do it best have an understanding of what small alterations compensate for common mistakes.

Earlobe tears are extremely common and mostly seen in female patients. With the increase in male piercings, as well as extreme dilations and piercings, it has become even more common and challenging to perform this operation on both sexes.
[Read: Causes of Ear Infections]
Common causes of lobe tears include continued wearing of heavy, pendulous earrings; trauma from snagging earrings on clothes; hairbrushes; telephone cords; assault; domestic abuse; and babies pulling on shiny objects dangling from earlobes. Some patients present with freshly torn lobes, but the vast majority of earlobe tears are chronic and the patient has had the condition for years.

Earlobe tears can be classified into partial, full, and multiple tears. Partial tears are usually a simple elongation of the original piercing and bother patients as their earrings no longer sit correctly or the added weight produces an elongated opening. Full tears represent a violation of the inferior lobe border and can be multiple in nature, says Dr. Dhir, Senior Cosmetic and Plastic Surgeon, Apollo Hospital, New Delhi.

Many authors have offered techniques for improved aesthetics with earlobe repair. Earlobe repair is a simple 10- to 15-minute procedure performed with local anesthesia. The earlobe is injected with local anesthesia for partial tears. The procedure costs Rs. 15000/- for both Complete and Partial tears.
Complete Tears
Having to go without earrings for the healing period is unfavorable for some patients, and immediate repair and piercing can be easily performed. This technique is performed by completing the repair and then placing a dedicated piercing stud near the suture line. Standard earrings are not a good choice, as their posts are shorter and can cause pressure necrosis on the repair.
One disadvantage of immediate repair and piercing is that it is difficult to accurately place the earring due to local anesthesia engorgement, edema, and the position of the suture line. If immediate piercing is not performed, the lobe should be allowed to heal 30 days prior to repiercing.
[Read: Health Risks of Cosmetic Surgeries]
Earlobe Reduction
Numerous techniques exist for earlobe reduction.
The most common consist of a "wedge" or other geometric reduction- To perform the wedge-type reduction; a triangle of hypertrophic lobe is marked and injected with local anesthesia. The excess is removed, and the same principles of the aforementioned lobe approximation techniques are applied.
The simple peripheral lobule trimming- Again, this procedure is usually performed with local anesthesia by outlining the desired limits of the new lobe and trimming the excess and heals with minimal scarring - Although scissors or scalpel can be used, I prefer the radiowave microneedle for this procedure, as the tissue contact is light and almost comparable to laser incision. The incision should be designed to hide the final scar.
Complications
Dr Pritam Pankaj, Senior Dermatosurgeon, New Look Cosmetic Skin Laser Center adds, significant complications are rare with this simple procedure and usually involve pointed lobe, stepped lobe, and unfavorable scarring. Severely stepped or pointed lobes may require a revision procedure to correct. As mentioned earlier, a radiowave ball electrode is useful to recontour pointed or stepped lobes. For unfavorable scars, CO2 laser resurfacing is an excellent option for revision to smooth and blend the scar.
Read more articles on Beauty Treatments and Body Surgeries