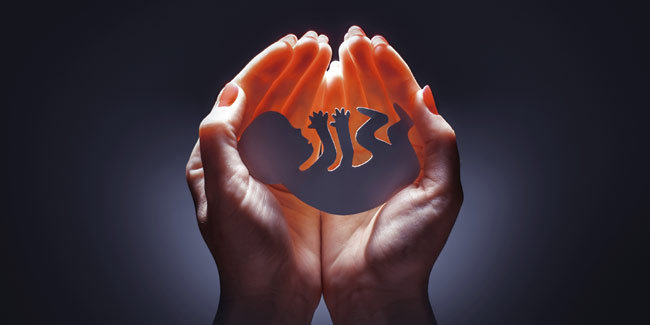 Learn all about what causes one to seek abortion, what happens after a woman has gone through it, how best to recover, complications and the abortion law practised in India.
Abortion is the removal or expulsion of a foetus or embryo from the uterus with the help of medicines or operation depending on the stage of the pregnancy.
Abortion: Facts and Feelings: A Handbook for Women and the People who Care, written by Nada Logan Stotland, states that about 46% of women seeking abortion have had one previously and 53% have had at least one birth previously. The book also states that about 55% of women seeking abortion are young i.e. under the age of 25 years while 22% of those seeking abortion are 30 years old or older.

Causes of Abortion
Abortion is mostly sought when the pregnancy is unplanned or is an accident which may have happened due to not using a contraceptive or failure of a contraceptive by incorrect usage or otherwise.
In some cases, abortion is also sought when prenatal tests indicate abnormalities in the growing foetus.
Abortion many a times can be the only option to safeguard an expecting woman's health and life, this is called therapeutic abortion.
In some rural parts of India, preference for a male child, may lead to abortion in case the woman is conceiving a girl.
Abortions: How and When?
Stotland says that abortion methods that are used depend on the society one belongs to. For example, some of the abortion methods used by societies include:
Taking abortive substances orally (abortion pill such as iPill that is taken 72 hours after sex).
Insertion of abortive objects into the vagina
Application of heat
Application of pointed instruments into the uterus
Exerting physical pressure on the lower abdomen

Abortions in the modern society can either be done through medications or surgery or a combination of both, but the method that is chosen will depend on the stage of the pregnancy. Your overall health and medical history are checked by the doctor. Medications are effective and used during the early stage of pregnancy, which is before nine weeks of the term. Between nine to fourteen weeks of pregnancy, abortions are done with a combination of operation as well as medications. A pregnancy which has gone beyond fourteen weeks needs labour inducing medications and operation. Abortions are generally not done after twenty-four weeks of pregnancy.

Recovering from an Abortion
After an abortion, you may expect:
Vaginal bleeding or spotting is common and occurs for few days which may continue to two weeks. You would need to follow up with your doctor after the procedure for a check up to make sure there is no pregnancy tissue left which can cause infections.
Recovery is almost immediate but differs from case to case, abortions done during the later stage of pregnancy need more recovery time.
You may be advised to avoid sexual intercourse after an abortion for two weeks to a month depending on your case, health condition and complications. It is better to follow you doctor's advice and instructions regarding resuming normal activities and practicing any sexual activity.
Complications and Risks
Abortions are mostly safe and there is a very less chance of associated risks and complications. The earlier an abortion is carried out the more are its benefits such as lesser risks, more options and quick recovery time.
Abortions done during the first trimester are safer and of low risk than abortions done during second trimester.
Abortions carried out in the second trimester has associated problems such as increased blood loss, intense pain or cramping and increased risk of infection. This procedure needs to be carried out by experienced and qualified doctors, you should be careful of quacks.
Prevention
The National Abortion Federation says that unlike miscarriage, adoption increases the risk of breast cancer in women and possible changes of future childbearing. One of the best ways in which abortion can be prevented is by planning the pregnancy and using contraceptives whenever one is having sex.

An abortion surgery does not prevent you from having babies in the future. Recovery after abortion is generally without any glitches if done by an experienced and qualified doctor but you should seek medical attention if you have a high fever, heavy bleeding or pass large blood clots, severe backache or abdominal pain, foul smelling vaginal discharge or a complete absence of bleeding within twenty-four hours from the procedure.

Abortion Law in India
The Medical Termination of Pregnancy Act was enacted by the Indian Parliament in 1971 as a method to amend restrictive regulations on abortion as put in the Indian Penal Code previously to work along the trends in the society. Besides, the sky rocketing population of India was so alarming the restrictions on abortion had to be implemented. A few of the situations in which a womany will be allowed to conduct abortion as laid in the Medical Termination of Pregnancy Act of India are as follows:
Where any pregnancy is alleged by the pregnant woman to have been caused by rape, the anguish caused by such pregnancy shall be presumed to constitute a grave injury to the mental health of the pregnant woman.
Where any pregnancy occurs as a result of failure of any device or method used by any married woman or her husband for the purpose of limiting the number of children, the anguish caused by such unwanted pregnancy may be presumed to constitute a grave injury to the mental health of the pregnant woman.
No pregnancy of a woman, who has not attained the age of eighteen years, or, who, having attained the age of eighteen years, is a lunatic, shall be terminated except with the consent in writing of her guardian.
No pregnancy shall be terminated except with the consent of the pregnant woman.
No termination of pregnancy shall be made in accordance with the Act at any place other than - a hospital established or maintained by Government, or a place for the time being approved for the purpose of this Act by Government.
The termination of pregnancy by a person who is not a registered medical practitioner shall be an offence punishable under that Indian Penal Code, and that Code shall, to this extent, stand modified.
Read more articles on Abortion.