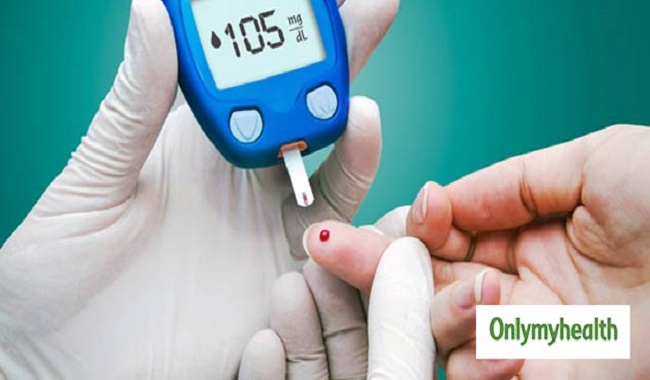 World Diabetes Day (WDD) is celebrated annually on November 14. Led by the International Diabetes Federation (IDF), World Diabetes Day was created in 1991 by IDF and the World Health Organization in response to growing concerns about the escalating health threat posed by diabetes. This year's activities and materials will specifically address the topic of healthy eating and its importance both in the prevention of type 2 diabetes and the effective management of diabetes to avoid complications.
Further, 316 million people are currently at high risk of developing type 2 diabetes, with the number expected to increase to almost 500 million within a generation. What makes the pandemic particularly menacing is that throughout much of the world, it remains hidden. Up to half of all people with diabetes globally remain undiagnosed.
Off to the Right Start
This year's activities on World Diabetes Day focus on the importance of starting the day with a healthy breakfast. Eating a healthy breakfast decreases the risk of developing type 2 diabetes.
Skipping breakfast is associated with weight gain, one of the main risk factors for type 2 diabetes. Overweight and obesity account for up to 80% of new cases of type 2 diabetes. Know what to eat and not to eat at breakfast to reduce the risk of getting diabetes.
Unhealthy breakfast options are:
Fruit juice, fruit smoothies, sugar-sweetened yoghurt, white bread, pastries, croissants, most breakfast cereals, jam, honey, chocolate spread, fried foods, sugar-sweetened beverages, and flavoured milk.
Some Healthy breakfast options are:
Unsweetened tea, coffee or water, vegetables, wholegrain bread, rice or other products, low fat milk, peanut butter, nuts and seeds, eggs (boiled, scrambled or poached), grilled chicken/turkey, unsweetened yoghurt, (e.g., with nuts , seeds, fresh fruit), fish, 1 piece fresh fruit (e.g., apple, pear, orange, peach), cheese (small portion), low sugar, high fibre cereal Ham, cold cuts (short piece).
Also Read: Diabetes Patients Are More Inclined To Diabetes Macular Edema And Heart Failure
Along with a healthy breakfast, a healthy diet containing leafy vegetables, fresh fruit, whole grains, lean meat, fish and nuts can help reduce a person's risk of type 2 diabetes and avoid complications in people with diabetes.
Diabetes Symptoms
The following symptoms of diabetes are typical. However, some people with type 2 diabetes have symptoms so mild that they go unnoticed.
Also Read: 5 Tips To Safeguard Your Family From Diabetes, Shares Dr Ram Ashish
Urinating often
Feeling very thirsty
Feeling very hungry - even though you are eating
Extreme fatigue
Blurry vision
Cuts/bruises that are slow to heal
Weight loss - even though you are eating more (type 1)
Tingling, pain, or numbness in the hands/feet (type 2)
Are You at Risk?
You can prevent or delay type 2 diabetes. Stay at a healthy weight, eat well and be active. With these steps, you can stay healthier longer and lower your risk of diabetes.
Staying at a healthy weight can help you prevent and manage problems like type 2 diabetes, heart disease, high blood pressure, unhealthy cholesterol, and high blood glucose.
Eating healthy is one of the most important things you can do to lower your risk for type 2 diabetes and heart disease.
Physical activity can do a lot for you, even if you haven't been very active lately.
Early detection and treatment of diabetes can decrease the risk of developing complications of diabetes. So, let's join hands and aim at generating awareness about escalating health threat due to diabetes.
Read more articles on Diabetes