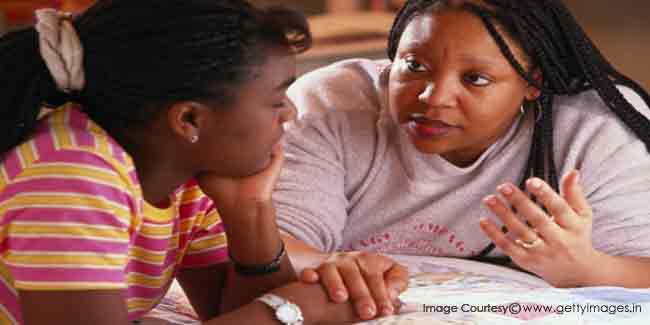 Teenage pregnancy has become a growing concern in the world, but it can be prevented with proper parental guidance. Learn teenage parenting tips here.
Teenage pregnancy is a major concern all over the world, especially in the U.S. where despite strict rules on its management, the number of teenage preggers has been on a rise.



This prevalence of unwanted pregnancies is what disrupts families, education, etc. Psychiatrists opine that it is the parents' responsibility to ensure that their children learn about sex from the right sources and that parents must strive to keep from depending on sex education in schools and internet for their kids.


The Role Parents Play
While most parents are liable to think that they can do the least to affect a teenager's behaviour, it is rather essential that they at least attempt. A parent's guidance is the most important tool in preventing teenage pregnancy. A 2004 report by the University of California Cooperative Extension revealed that teenagers who had firm family ties were less likely to get pregnant. To have firm ties with parents means to have open communication. It is important for parents to be friends to their children first.


Providing Sex Education at Home
To talk to your child about teenage pregnancy, parents must be willing to provide answers to all the questions the children ask. There is just too much information about sex that is not only overwhelming but also misleading. Therefore, providing your child with the right information about sex is important. Do not, however, talk in a traditional fashion as if lecturing your child on sex. Try to make it an interactive discussion wherein your child is allowed to ask whatever he or she wants to. If they are hesitant to open as will be in the first instance, start by talking about the changes that take place in the body, exposure to sex in media, peer pressure, etc. Teens who communicate openly with their parents are also more likely to use contraceptives and other birth control methods.


When Things go Wrong
If the teenager does get pregnant, the parents must ensure they support her and guide her through the phase. The parents must help the teenage couple in deciding whether to parent the child, place it for adoption or end the pregnancy. It is also advisable that the parents get the teenage mother the assistance of a health care provider on time i.e. when she chooses to go through pregnancy.

It is very important for parents to play a major role in imparting sex education to their children to reduce the incidence of teenage pregnancy worldwide.
Read more articles on Teenage Pregnancy.