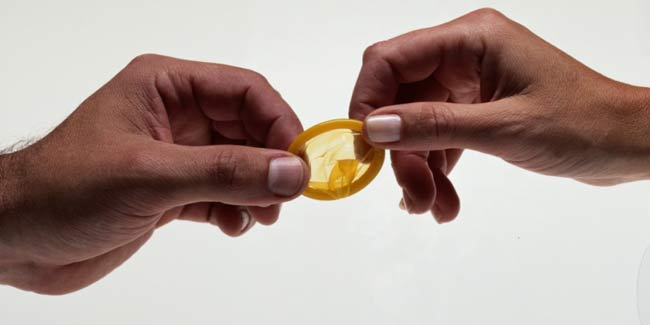 For sexually active kids, teaching safe sex via sex education might be better than abstinence as these days it is becoming difficult to instill abstinence.
In the day and age where more and more teenagers are becoming more and more open about sex and indulging in sexual practices, the risks of contracting sexually transmitted diseases, not to mention HIV and AIDS, are immense. It, therefore, becomes imperative that the risks of such behaviour be explained to them before it is too late. It is in this regard that the debate between teaching 'safe sexual practices' and teaching 'abstinence only' arises.


This debate is still raging in the USA where schools take on both practices. The difference in them is that the 'abstinence only' approach tells students about safe sex practices underlining the importance of abstinence and focuses on the fallibility of safe sex practices. It also gives only minimal information (and sometimes none at all) about contraceptives, etc; thus encouraging students to abstain entirely from sexual practices until marriage. The 'safe sex' approach explains the methods of contraception, along with information about safe sexual practices like the use of condoms and the risks of unprotected sex.


In India, of course, the debate is at its nascent stage, because sex is still a taboo topic and a majority of students have never attended a sex education class. In such a scenario, advises Delhi-based Life Coach and Counsellor, Dr. S.P. Sharma, "wherever we can, we must provide comprehensive information to students regarding the risks and implications of being sexually active." Thus, he believes that the 'abstinence only' approach of teaching to be less effective than the 'safe sex' one. He believes that it is time Indians shed their inhibitions about talking frankly to their kids about sex – be it teachers or parents.

"Adolescents," says Dr. Sharma, "are naturally curious about their changing bodies. And with the amount of explicit and not-so-explicit sexual connotations that they get to see these days, it is natural that they will try and experiment." Thus, it is important to educate and teach them about the necessary precautions that they must take and the implications of the decisions that they make today. "While the debate between the 'safe sex' approach and the 'abstinence only' approach of teaching rages on, it is important to first begin talking to adolescents and even pre-teens about sex and related topics. The debates will go on and there is no pint waiting for them to get resolved before addressing the safety of our children," he says.