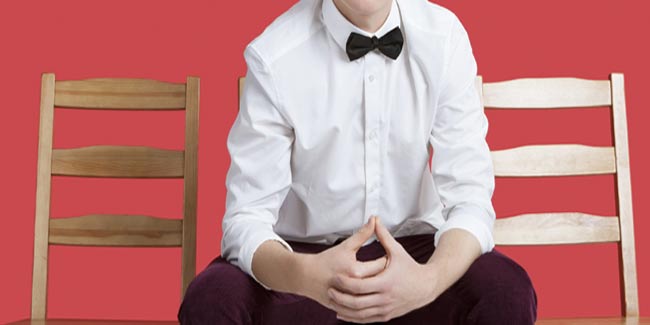 Learn the symptoms of prostate problems in young men- prostatitis is a common prostate trouble occurring in men under 50.
Only a man has it and that too only one. Prostate is a walnut sized sex organ in men, and surrounds the tube called the urethra. Prostate is located just below the bladder. It adds fluid to sperm; both form semen.


For men over 50, the most common prostate problem is prostate enlargement. The condition is also called benign prostatic hyperplasia (BPH). While in young men, that is men under 50, prostatitis happens to be the most common trouble.

The inflammation or irritation of prostate is known as prostatitis. It is characterised by a burning feeling while urinating, and a frequent urge to urinate. A few kinds of prostatitis are caused by bacteria, which can be diagnosed by a doctor who looks through the microscope and finds bacteria in your urine sample. To treat bacterial prostatitis, antibiotics are prescribed to kill the problem causing bacteria.

However, bacterial prostatitis is a rare problem. The irritation or inflammation could be a result of urinary problems, with possible causes such as kidney stone or cancer. If none of these causes are found, your doctor may conclude that you suffer from nonbacterial prostatitis.

In such a case, you will have to work with your doctor to decide the best treatment option for you. Dietary alterations and warm baths may help. You may also be prescribed a medicine called alpha-blocker to relax the muscle tissue in the prostate. However, no single solution works for everyone with this condition.
Symptoms of Prostatitis in Young Men
To get the problem detected, one must be aware of the symptoms of prostatitis. The symptoms vary depending on the cause of your problem. The general signs and symptoms of prostatitis in young men are:
Pain or burning sensation when urinating (dysuria)
Difficulty urinating, such as dribbling or hesitant urination
Frequent urination, particularly at night (nocturia)
Urgent need to urinate
Pain in the abdomen, groin or lower back
Pain in the area between the scrotum and rectum (perineum)
Pain or discomfort of the penis or testicles
Painful orgasms (ejaculations)
Flu-like symptoms (with bacterial prostatitis)
Types of Prostatitis in Young Men
Your doctor will analyze your symptoms and laboratory tests to find out the type of prostatitis that you are suffering from. They could be:

Acute Bacterial Prostatitis- This kind exhibits flu-like symptoms assorted with the sudden onset of infection. These symptoms are fever, chills, nausea, and vomiting. Acute bacterial prostatitis can be treated with antibiotics.

Chronic Bacterial Prostatitis- This kind lasts for at least three months due to recurring infections that are difficult to treat. Chronic bacterial prostatitis is a common cause of urinary tract infections. This type may not cause minor or no symptoms that usually become severe with the infection flaring-up.

Non bacterial Chronic Prostatitis- Also known as chronic abacterial prostatitis or chronic pelvic pain syndrome, this kind lasts to at least three months. This is the most often occurring type of prostatitis. In some men, the symptoms remain about the same over time, while for others the symptoms go through cycles of being mild or severe. Treatment may help improve these symptoms over time.

Prostatitis that Doesn't Cause Symptoms- Also known as asymptomatic inflammatory prostatitis, this type of prostatitis doesn't cause any noticeable symptoms. It can only be detected by chance when you are undergoing tests for some other conditions. This type does not require treatment.
When to See a Doctor
If you are a man under 50, experiencing pelvic pain, difficult or painful urination, and afflictive ejaculations, you must see a doctor. Some types of prostatitis can cause worsening infection if left untreated.
Read more articles on Men's Health.