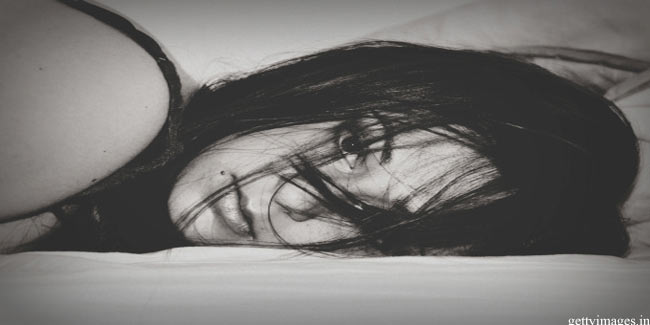 A problem in the uterus that is painful will only eventually lead to further complications. Here is how endometriosis can lead to infertility in women, an attempt to understand its symptoms.
When your endometrial tissue grows outside of the uterus then this condition is referred to as Endometriosis. This is supposed to grow inside of the uterus where it forms the uteran lining or the endometrium. The condition can be very painful and eventually leads to infertility.
There has always been a debate regarding the relationship between endometriosis and infertility for many years. Women who are suffering from endometriosis are found to have a lower monthly fecundity of about 0.02 to 0.1 per month. Women who are infertile are 6 to 8 times more likely to have endometriosis than those who are fertile. But the fact is that despite all the extensive researches no agreement has been reached between endometriosis and infertility. Some mechanisms have been proposed, which include distorted pelvic anatomy, endocrine and ovulatory abnormalities, altered peritoneal function, and altered hormonal and cell-mediated functions in the endometrium.


Can Endometriosis cause Infertility?
If a woman is suffering from endometriosis then it may be more difficult for her to get pregnant. It has been seen that up to 30% to 50% of women with endometriosis have chances of experiencing infertility. There are ways on which endometriosis could have an effect or influence one's fertility, these are adhesions, scarred fallopian tubes, inflammation of the pelvic structures, altered immune system functioning, changes in the hormonal environment of the eggs and altered egg quality.

There are stages that a doctor determines with the help of a score. This score is derived from the doctor's evaluation of the amount, location and depth of endometriosis. If it is minimal then the woman I sin stage 1, if mild then it is stage 2, if moderate then it is stage 3 and finally stage 4 in case of severe endometriosis. The final stage could be very bad as it causes considerable scarring, blocked fallopian tubes, and damaged ovaries. Needless to say, women in this stage would have extreme difficult in getting pregnant.

The Signs and Symptoms
The most typical symptoms of endometriosis are pain and infertility. But you must know that almost 20 to 25 percent of patients do not have any symptoms.

Other symptoms of endometriosis are:

• Pain
• Heavy feeling in the lumbo-sacral column or legs
• Nausea
• Lethargy
• Chronic Fatigue
• Cyclical pain
• Hemoptysis
• Scapular pain
• Acute Abdomen

Not always do the symptoms of endometriosis correlate with its laparoscopic appearance. The severity of its symptoms and the probability of its diagnosis increases with age. The incidence of endometriosis peaks in women who are in their 40s.

For this disease to grow it requires the female hormone estrogen to develop and grow. Taking birth control pills and other drugs that help to lower or block estrogen can be effective in improving the pain symptoms of the disease.

Read more articles on Female Infertility.