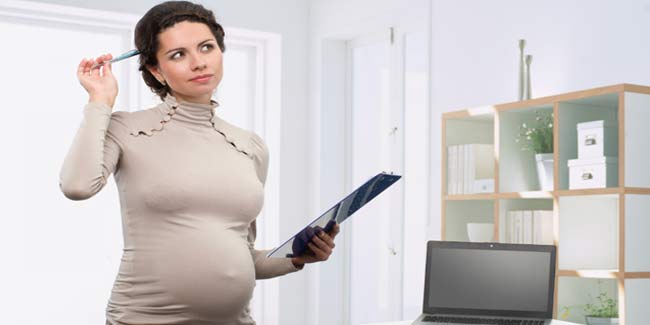 If you are mulling over landing a new job while pregnant, needless to say it is going to increase the chances of possible complications.


Switching a job and having a sound pregnancy are two formidable tasks themselves. You really need to consider and weigh everything that has an effect on your career and the growing child with utmost care. If you are thinking of a job change, you must consider maintaining balance between work and pregnancy.
Are you in a Position for Job Change?
If you have not arrived at a decision already about whether the new job would place you in a better position professionally and personally, it is high time you do so. If you are unemployed right now but want to take up a job for financial reasons, do ensure that it is not too tiresome, emotionally and physically. It would leave a negative impact on your child and you do not want this to happen. Look for all the options of employment you have and choose the one which is most relaxing.
Consider New Workplace and Policies
Get to know more about your new company. Is it family friendly? How many days of vacation does the company offer? Would you need to travel a lot on the job? You should be aware of the maternity leave policy of the company you intend to join. You would have some idea about the time you need to take for recovering after delivery and getting back to work. In some companies, the maternity leave policy is receivable only after spending a year in employment. Find out if your company is one of them. Find out all relevant details lest you find out that the current job was good for you under the circumstances later, when there is nothing you can do.
Let the Employer Know about your Pregnancy

Do not try to hide the fact that you are pregnant during the interview. You may do so in the initial round but as soon as you have been shortlisted, let the employers know about your condition. This is important because, otherwise, when you are selected for the job, it would not conform to professional integrity to drop the news to your superiors then. Initially, you can avoid mentioning it as if you reveal it then the employer might not consider the other qualifications and skills you have and reject you outright.
Switching jobs during pregancy, for whatever reason it may be, can be difficult for pregnant women, but if you have already decided to make the move, keep in mind a few precautions.
Read more articles on Pregnancy and Work.