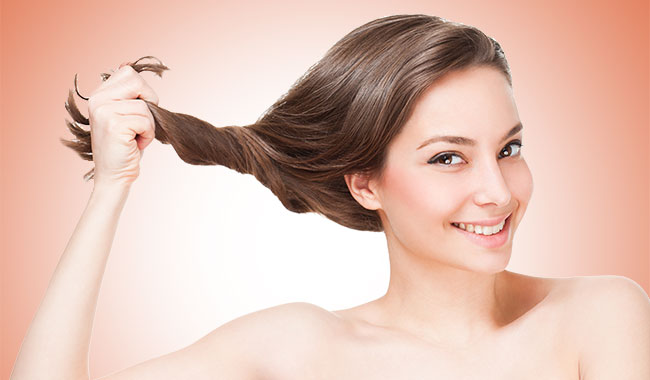 When hair looks dull and lifeless, turn towards a healthy diet as a well balanced diet cannot make your fine, thin hair turn into rope-thick tresses but good nutriti
When hair looks dull and lifeless the thing that anyone does is "lather, rinse, and repeat it." But this standard practice of shampooing and conditioning is often not enough to give you the healthy and lustrous hair you crave. For really healthy and lustrous locks you'll need consider more than shampooing and conditioning.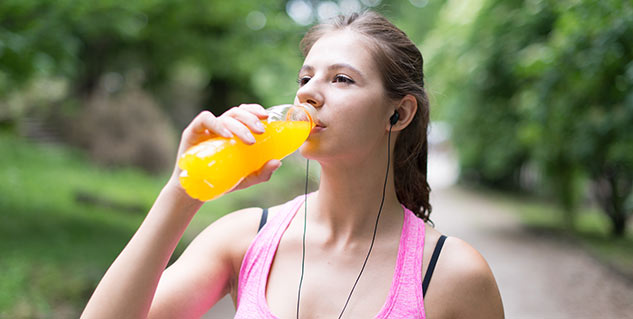 Experts say that the hair grows about 1/4 to 1/2 inch every month. For good and healthy growth of our new hair, skin, and nail nutrients are important and this is affected by what we eat. A healthy and nutritious diet makes you stronger and healthier and the cells throughout your entire body become healthier.

According to nutrition and hair experts a well balanced diet cannot make your fine, thin hair turn into rope-thick tresses but good nutrition can make your hair look healthy and full of life. Most important do not take dietary supplements often marketed to thicken hair or make it grow faster without consulting your doctor.

Some tips to make your diet, a 'healthy hair diet' are:
Dark green vegetables: Include plenty of dark green vegetables in your diet. These vegetables contain plenty of vitamins A and C that are needed to produce sebum. Sebum is an oily substance considered as body's natural hair conditioner is secreted by the hair follicles.
Beans: Your diet should contain legumes like kidney beans and other lentils. They are rich in protein iron, zinc, and biotin, all the nutrients that promote hair growth.
Low-fat dairy products: Dairy products (skim milk and yogurt) contain plenty of calcium--- an important mineral for hair growth. And high-quality protein (whey and casein)--- nutrient that helps hair growth.
Carrots: Carrots are extremely rich in vitamin A--- the nutrient which promotes a healthy scalp and good vision. Healthy scalp makes hair shiny, well-conditioned and luxurious.
Nuts: Nuts are rich in vitamins and minerals --- the nutrients that promote hair growth and make the scalp healthy.
Poultry: Poultry is rich in high-quality protein. High-quality protein helps to make hair healthy. Protein deficiency (inadequate protein or with low-quality protein) can make hair weak and brittle. Severe protein deficiency can even cause loss of hair color
Eggs: Eat eggs as you like it--- scrambled, fried, or poached. Eggs provide one of the best proteins. They are rich in biotin and vitamin B-12 as well—nutrients known to make hair healthy and lustrous.
Whole grains: Include hearty whole grains like whole-wheat bread, brown rice and fortified whole-grain breakfast cereals. These give you hair-healthy dose of zinc, iron, and B vitamins. The nutrients that promote hair growth.
Oysters: Oysters contain plenty of zinc---a powerful antioxidant that promotes healthy hair. Other foods that contain zinc are whole grains and nuts, beef and lamb.
Salmons: Salmon is loaded with omega-3 fatty acids, high-quality protein, vitamin B-12 and iron all nutrients that are essential for healthy and lustrous locks. The omega-3 fatty acids are known to support scalp and hair health, and deficiency of this essential fatty acid can result in a dry scalp and dull, lifeless hair. For vegetarians one or two tablespoons of ground flaxseed daily can provide omega-3 fats.
Eating well balanced diet is essential for healthy hair. Make sure your diet has whole grains, variety of vegetables and fruits, foods rich in protein (legumes, fish and low-fat dairy). Think twice before going on crash diets---, it could make your hair less-than-healthy.
Image source: Shutterstock