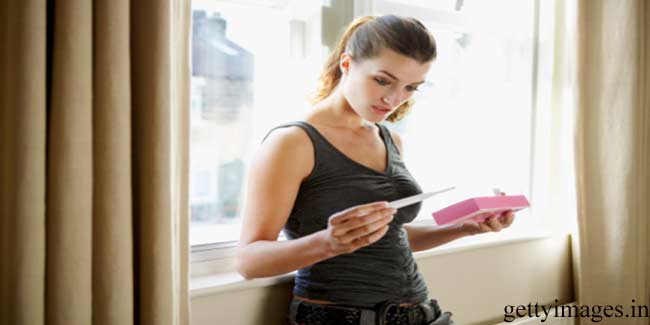 One of the most exciting part about pregnancy is the anticipation and the time leading to it. Shopping for pregnancy kits could be confusing, and here is a guide for it
Having a baby is beautiful, but it requires preparation at the same time. The market is flooded with several pregnancy test products and kits to detect pregnancy. To be able to get hold of the right product, you need to shop smartly by choosing an accurate and easy-to-use pregnancy test kit. The pregnancy test kits that claim to detect hCG in the urine 1 day before the missed period are expensive than others.

[Read: Tests to Confirm Pregnancy]
How do Pregnancy Tests Work?

Pregnancy test kits determine the level of human chorionic gonadotropin (hCG) in the urine. The hCG hormone is secreted when a woman becomes pregnant i.e. after the egg has implanted itself in the uterus. The hormone can be detected in the urine after 10 days from conception. The level of hCG hormone doubles every 48 hours in a healthy pregnancy. Some of the test kits are not sensitive enough to detect hCG level until at least 10 days post the missed period.
All about Pregnancy Tests
If you suspect pregnancy or experience signs, such as a missed period, nausea, vomiting, tender breasts, pelvic cramping, dizziness, food cravings, headaches, light vaginal bleeding, backache and constipation, you may take a pregnancy test to confirm it.
Usually, the pregnancy test kits are easy-to-use since they have all the instructions-to-use mentioned on their label.
Tests may be performed either while holding a test strip in the urine stream or positioning a pregnancy test strip in a cup of urine sample.
Pregnancy test outcome is either positive or negative. Positive pregnancy test implies that there was enough hCG in the urine to be concluded as a state of pregnancy. On the other hand, negative implies that the woman is not pregnant.



Instructions for Pregnancy Tests
Women must realise the importance of timing when performing the pregnancy test themselves. Testing it too soon will give incorrect result even if you are pregnant.
Sometimes, the sensitivity of a pregnancy test kit rules out pregnancy. In such a case, redo the test for pregnancy in a few days or purchase another product that is comparatively more sensitive.
The best time to take the pregnancy test is in the morning. The level of hCG is highest in the first urine for it is concentrated.
While buying pregnancy tests kit, take a look at the label for its expiry date.
After the test has given you a positive result, visit a health care provider to confirm pregnancy.
The health care provider will examine the level of hCG in your blood to confirm it and tell you how far you are in your pregnancy term.
Read more articles on Pregnancy Test