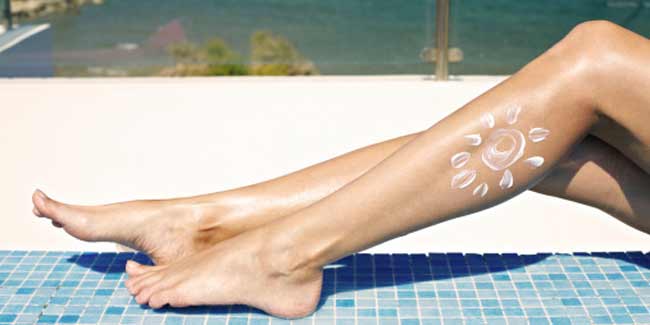 The hot season brings a lot of damage for your skin. So, prevent your skin with some easy tips and feel free to go out this summer.
As summers arrive, you find more time to spend outdoors. However, the more exposed you are to the sun, the more your skin prays the price. Damage caused by the sun rays can lead to premature aging of the skin, wrinkles, dark spots, marks, and dryness. Hence, give the care your skin deserves this summer and become the sun goddess.
Exfoliate
Exfoliating regularly means you can get rid of dead and dull skin. It will help you prevent congestion and help you extract hydration from toners and moisturizers. Every morning, before you apply a toner, moisturizer, or make up exfoliate your skin. Always apply a hydrating cream after exfoliating and protect your skin with an SPF.
Keep yourself Hydrated
Use antioxidant face masks at least once or twice a week. Keep a revitalizing toner handy and spray it whenever you feel convenient.
Fight Dehydration
While you are outdoors, internal dehydration takes place. This can lead to headaches and drowsiness. Drinking at least 8 glasses of plain water in a day is absolutely necessary. This will help you retain your skin's moisture balance and will also be useful for detoxification of the skin. You must avoid caffeine to every extent and if you cannot resist, you must triple the amount of your water consumption.
Apply Enough Sunscreen
If you thought applying a small amount of sunscreen in the morning will do the needful, you were wrong. You must apply frequently and in enough quantity. At least a teaspoon sunscreen should be applied each time you go out in the sun and re-apply every 2 hours.
Soothe Damaged Skin
Once you are out under the sun without any protection, the damage to the skin is done. Now, your job is to give your damaged skin some soothing effect. Apply soothing botanicals and cooling gels to prevent peeling of skin and reduce inflammation.
Repair your Skin
The sun rays not only burn your skin, it also causes brown spots, wrinkles, inflammation, redness, and stops the production of reactive oxygen molecules. The tan which shows on your body may be normal for you but it means that your skin has been damaged. Use as many age-fighting products as possible to re-construct the damaged skin and then protect it from the attack of UV rays.

The hot season demands a lot of care for your skin. Prevent it, hydrate it, and repair it to enjoy the heat.
Image courtesy: Getty Images
Read more on Beauty and Personal Care.