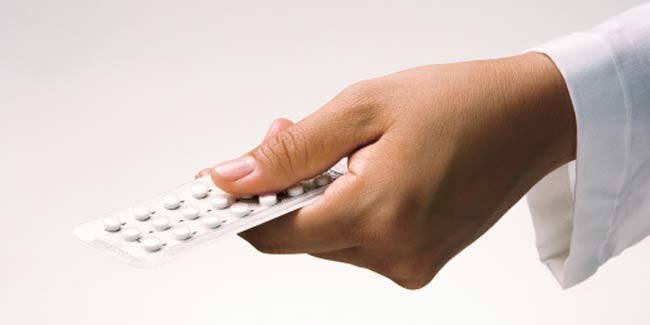 Birth control pills can lead to certain side effects in women but you should be able to differentiate between the serious and the usual complications.
There are regular birth control pills and there are emergency contraceptives, and the side effects of the later are well known. The emergency pill is taken with great care and precaution and the companies that manufacture it do not make any secret of it. Emergency pills are always sold with the warning of not making a habit of having it every time you have unprotected sex.

With regards to contraceptive pills that couples can use continually till they do not want to have a baby, there are some reports of women experiencing side-effects such as:
Tenderness in breast and enlargement
Breakthrough bleeding and spotting between periods
Nausea
Vomiting
Your eyes change and it becomes more problematic to wear contact lenses
Changes in your eyes that make it more difficult to wear contact lenses
Headaches
Bloating
Decrease in sex drive
Acne, but in some cases the birth control pills improve acne
In most of the birth control pills, there is progesterone and oestrogen. The strength of the oestrogen used, the type of progesterone tablet prescribed as well as its dose, all play a role in determining whether the pill would cause any side effect or not. For example, some progesterone has the tendency to enhance hormonal activity similar to testosterone. These are more prone to cause acne and hair growth. On the other hand, there are some types of progesterones that actually treat the disorder of acne.

In the same manner, the oestrogen content of a birth control pill can affect the menstrual tendencies and they can actually increase the risk of blood clot formation.
Serious Side-effects of Birth Control Pills
There are some side-effects possible after starting the birth control pills that must be reported to your doctor or gynae as these show serious complications. They are:
Emotional changes such as depression
Lumps in the breast
Migraine
High blood pressure
High cholesterol
Blood clots
You can look for signs of blood clots in the legs such as sharp chest pain, blood in cough and shortness of breath. Most of these side-effects are attributed to the oestrogen content of the birth control pills. Progesterone content of the pills does not create the same type of birth control pills.
Image courtesy: Getty Images
Read more articles on Contraception.