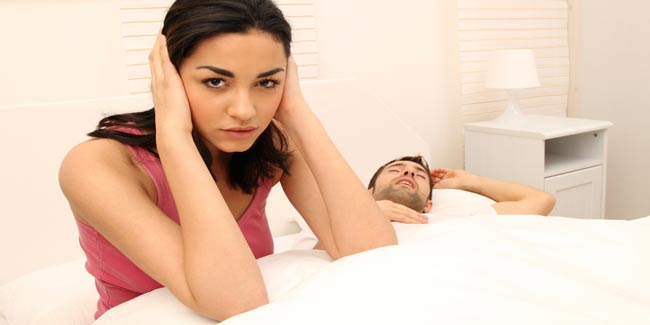 There are many health issues that afflict young people. Sex education on erectile dysfunction, pain during sex can help one fight these issues at an early age.
Both men and women face certain sexual issues at some or the other stages of their life. Young people often face such issues due to fear and anxiety associated with first time sex. Most young people don't feel confident they can talk about sexual issues, such as contraception with their parents, friends or partners.
Everyone has the right to receive good education on sex and relationships as it helps to prepare the youth for a healthy adulthood, prevent unwanted pregnancy and STDs. National Children's Bureau has conducted a study that showed that young people now days often have poor sexual health that makes them more vulnerable to involvement in unwanted sexual activity, exploitative or abusive relationships, and early parenthood.
Sexual Health Issues affecting Young Men

Young men can experience sexual health issues due to pressure of performing during sex. According to Sexual Advice Association, one in ten men has some sort of sexual problem.
Erectile Dysfunction: One of the common problems faced by young men is getting and maintaining an erection. However, at younger stages, erectile dysfunction is not a problem but it is likely to become one as you grow older. Some of the possible physical causes of erectile dysfunction include smoking, alcohol, high blood pressure and diabetes. The psychological causes of erection dysfunction include stress, anxiety, depression and other relationship problems.
Ejaculation Problems: Another sexual issue in young men is premature ejaculation wherein, men ejaculate before they want to or before their sexual partner is aroused. Some of the possible causes of ejaculation problem include over excitement, anxiety, stress, alcohol, depression and traumatic experiences related to the past.
Sexual Health Issues affecting Young Women
According to Sexual Advice Association, half of all the women experience sexual difficulties. Lack of sexual desire, orgasm and pain during sexual intercourse are some of the sexual health issues faced by women.

Lack of desire: Loss of desire or libido is a common problem in young women. However in most cases this condition is temporary and return to normal either by treatment or on its own. Some of the physical causes of decreased libido are anemia, hormonal disorder, tiredness and diabetes. The possible psychological causes of lack of sexual desire are stress, depression, negative messages about sex during childhood and the woman's relationship with her partner. Orgasm problems are also reported in young women. Lack of desire leads to vaginal dryness that finally contributes to pain during sex.
Pain during sex: Another problem faced by young women is pain during sexual intercourse. This pain is mainly caused by the spasm of muscles around the vagina. Fear of getting pregnant, previous sexual abuse and feeling of guilt about sex can lead to painful sex in young women.
Read more articles on Sex Education.