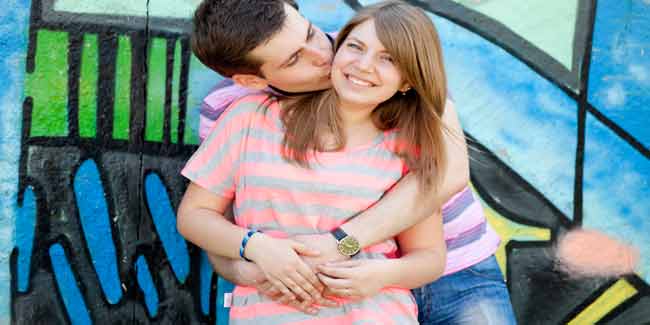 Discussing sexual health information with teens is crucial yet important. It can make them aware of the complications and consequences of sexual indulgences.
If you are parenting a teenager or happen to be a professional health worker, you might face multiple challenges while providing information on sexual health to teenagers. Teenagers have an amazingly independent mind. They have already developed an identity for themselves and thanks to the audio visual mediums; they think they know everything about safe sex.
Teenagers might get simply embarrassed with the slightest mention of sex by their parents or guardians. However, it is important to transmit the relevant information to them and the onus lies on you. Sexually transmitted diseases and cases of teenage pregnancy and miscarriage are on the rise. More often than not, the information that teenagers have with them is either incomplete or incorrect. Therefore, it's important to clarify their misconceptions and offer them the right perspective on these issues.

One costly mistake can actually have a long lasting impression on your child's life. When you speak to teens about safe sex, sexual diseases or contraception, you need to make sure that communication should be effective.

Imparting Sexual Health Information: Useful Tips

If you are struggling with the sex talk sessions with your youngster, some useful tips might provide the required assistance.
Don't begin on a preachy note. The moment you start with advice, teens are bound to switch off. The idea is not tell your son or daughter that sex is bad. The idea is to share important information, which might prove to be crucial for him or her. Therefore, keep the tone conversational and casual.
Encourage them to join the conversation so that you can engage their minds. Instead of sermonising, ask them what they already know about sex or what has been taught to them in the sex education classes at their schools. Ask them if their friends have discussed sex and associated stuff with them. This will help them to brush off the awkwardness and you will also be able to find out where they stand.
It's always better to catch them young. Speaking to them about sexual health in their preadolescent years should do just fine. Younger minds are less rigid. It's important to break your sessions into four or five smaller ones, rather than planning to have one big talk. Make it periodic and progressive for being able to generate the right impact.
Naturally, when you sit to discuss these issues with your child, he or she might pop up plenty of questions. It's a bad idea to put them off by saying things like; you are not old enough to understand. Very often, they would stop asking you altogether. It's important to answer all their queries, even if the questions are embarrassing, make a brave effort. Your kids will appreciate your stance.
If your kid has just stepped into adolescence, he or she must be going through several changes including sexual urges and night falls. This might disturb them to a certain extent. This is when you need to let them know that they are perfectly normal and what's happening to them is nothing out of the way.
These simple tips can prove effective in imparting sex education for teenagers. It's important to be patient with them for being able to create the desired impact.
Read more articles on Sex Education.