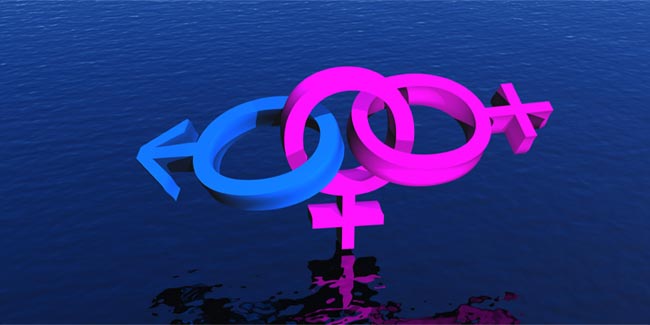 The term sexuality has varied meanings and it includes psychological and behavioral component. Sexuality can relate to what stimuli a person responds to.
'Sexuality' is a complex term, which has with varied meanings. It can be an individual's sexual interests, preferences and 'self'. Sexuality in reference to sexual interests can relate to what stimuli a person responds to. What can attract somebody sexually may not attract everyone in that manner.
There are various desires that overpower a person sexually. Most descriptions of sexuality include a psychological component and a behavioral component. Sexuality can also mean sexual orientation of a person; it can be straight, bi-sexual and homosexual. The sexuality or sexual orientation of a person remains a mystery as to why it happens. It is significant for kids to understand the term sexuality and sexual orientation before they become sexually active. The four sexual identities recognized by the Kinsey scale are:
Heterosexuality: It refers to the physical attraction between the members of the opposite gender, like man attracts to woman and woman attracts to man.
Homosexuality: It points out the sexual attraction between members of the same gender, such as man to man attraction and woman to woman attraction.
Bisexuality: those who are attracted to opposite as well to same gender, such as man to man and man to woman, woman to woman and woman to man.
Asexuality: it is identified as the fourth category and called nonsexuality, the lack of romantic or sexual attraction/interest to others.
Pansexuality: It is also termed as omnisexuality. It is the sexual attraction towards people regardless of gender. There are some pansexuals, who refer to themselves as gender blind.

Various researches on this topic suggest that the physical attraction that forms the basis for adult sexual orientation usually emerge between the ages 6 to 14. The term sexual orientation or behaviour differs from sexual identity. Sexual orientation includes relationships with others, fantasies, attachments and longings; while sexual identity is a concept of self. There are many, who do not express their sexual orientation in their behaviors. Those who belong to homosexual orientation are sometimes referred to as closeted.

Body image plays an important role in people who connect sexuality to their physical body. Sexuality is ridden by prejudice by the society as its various forms are considered "abnormal" and forbidden. But sexuality is only natural and instinctive which can only be repressed for a time being and soon comes out of the closet.

Scientists usually use the terms concordance or discordance, when talking about sexual orientation in the studies. These terms cover person's sexual attractions, behaviors and identity match. Numerous studies have shown that homosexuality is caused by a hormone imbalance, which means that people have different levels of hormones in their bodies that cause diverse levels of masculinity and femininity. Therefore, a female who is fascinated to other female, but calls herself heterosexual and only has sexual relationship with men, can be said to experience discordance between her sexual orientation (homosexual) and her sexual identity and behaviors (heterosexual).


Read more articles on Sex Education.