Sex is all about making the moves that your partner will love! And believe us ladies, that there are some special moves that can completely mesmerise your man in the sack! Here are a few tips for all those nervous women who want to know about the 5 sex moves that men love the most.
Dress to kill
Drive him crazy in bed with this move. Dress yourself up in the best lingerie or a lose t-shirt you have and let him watch as you seduce him. Men are more prone to visual stimulation than women and can respond really fast when it comes to seduction. You must know the technique and the art of seduction. Excite him with teasers, touch yourself and, if possible, climax in front of your partner once.
In other words, give more time to arousal in the love making session. This creates intensity and makes men more eager to please you in return! This tact leaves more scope for the man to fantasise about you even when you are not with him. Remember to keep the tempo initially slow and make the actions look meaningful and directive. Take it faster in the end indicating that you are ready to be taken. This will definitely make men go crazy in bed.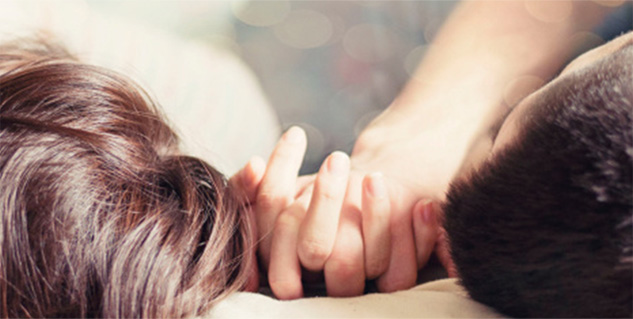 Man on top
The next best sex move is the art of making the man feel powerful while you still have control over the situation. Make more eye contact, steal glances, stroke him and fondle him while he reciprocates. Remember to direct him to your pleasure spots while having sex to highlight the climax. Be more expressive and use lubricants if required. Make him spring to life with the use of hands. Men get a boost in their sexual energy when you stroke their penis. Women also get aroused while doing this.
Control the situation
Control is extremely important. Understand your man's gestures and arouse him to the point where he would want to ejaculate yet there is still some time left for it. Heighten the foreplay when he is in this zone. This will give him the ultimate pleasure. Indulge in oral sex and occasional massages to keep the phallus from flagging mid-way. Be gentle and do not prolong this unnecessarily.
Women on top
Go on top! Men love it when women take control of the situation in bed. Caress your breasts while you are on top and intensify your moves. These actions give men a lot of visual stimulation and leave them raring to go for the rest of the night.
Climax
The last trick is to stroke your G-spot. The harder you come, the crazier it gets for your man. Most women discover their G-spots while they are on top and move in the elliptical (oval-shaped) pattern. This adds a lot of drama in the act.

Go ahead! Let nights get crazier with these top 5 sex moves that men love.
Image source : Getty