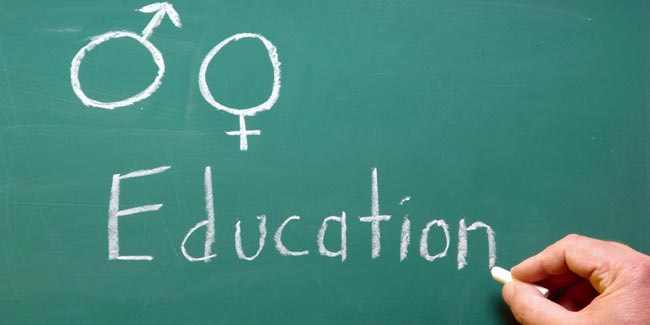 Knowledge about sex can help a child to free himself from taboos and inhibitions related to it. This is why sex education should be mandatory in schools.
The following article looks at the arguments of having sex education in school for teenagers. There are voices that infer it's the state's responsibility to educate children and teenagers about sex, while others say it should be a parent's role. Perhaps parents are unable or unwilling to do this though? Should the state pick up their slack?
There's also a very important point which isn't always highlighted. How can we discuss sexual education without endorsing it? After-all, having sex is a natural human urge, so by highlighting it, are we not implicitly promoting it?
Sex Education in the school

Those that argue for the need to have sex education for teenagers in school say that kids are not getting the right information at home, and it's not articulated or explained in a manner which is comprehensible to a teenager; whether it's because a parent is very conservative in their approach, or whether they are just ignorant to the emotional needs of their teenager.
Schools could invest in the proper resources to give teenagers a structured sex education, explained by a qualified teacher. It will be designed to explain it in ways and means which a teenager can relate to. A parent might not have the same skills or resources to do the same. Sex education in school also eliminates any potentially problems a parent may have in discussing something which they may be uncomfortable with. After-all, it has been a "taboo" subject for many years.
Sex education at home

In light of this traditional attitude to sex, some parents may totally outlaw sex - which is fine - but they're hardly going to explain how to have "safe sex". If their teenager is adamant about having sex with their partner, then the required knowledge isn't there, which leads to problems. By taking this responsibility off the parents – and handing it to the state – then the teenagers are getting the needful sex education.
However sex education is hardly an academic issue and it certainly is a contentious topic. People have polarized opinions on how their teenagers behave sexually. Many parents feel they can use their own blueprint to educate their children the way they feel is appropriate; they might not agree with the agenda of the state, and while they may have educational intentions, they may not be translating the appropriate messages.
They feel the state is promoting teenage sex when they show teenagers how to put on a condom and how to have "safe sex". They trivialize the nature of sex and leave teenagers emotionally unprepared for the aftermath or consequences. They feel that this is a job best suited to parents, as sex education is a familial matter, not a communal one.
We have discussed the two sides of the argument of whether there should be sex education in schools, and it will remain a contentious issue in the future. Perhaps parents should have a say in whether they want their children to get state-education on matters of a sexual nature.
Read more articles on Sex Education.