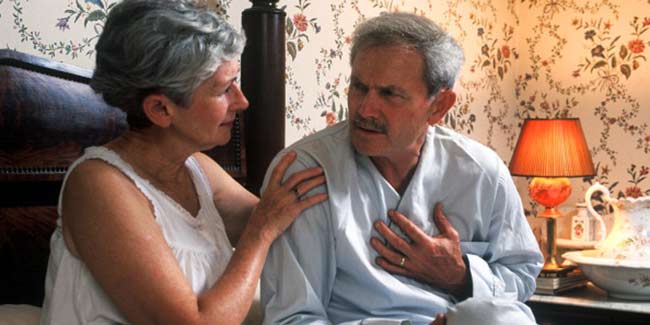 If you are a heart patient, you may be asked to abstain from sex after an attack for up to 4 to 6 weeks. Know why you need to be careful while having sex.
Sex can seem to be too physically demanding and exhausting for a heart patient or for someone, who had a heart attack. This is not the correct view though as only 1% second heart attacks are caused by overexertion due to sex. So, the question is how to decide whether it is ok to have sex when you have had a heart attack?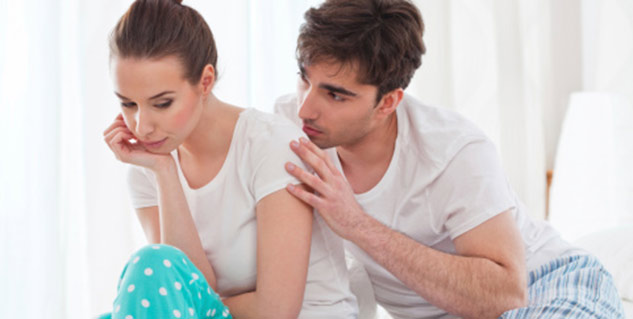 It's a fact that sex is a workout, thus, doctors ask patients to abstain from physical intimacy after a heart disease. You may get an approval from your doctor, if you can withstand the cardiac workout. Peter Schlegel, MD, chairman of urology at New York-Presbyterian/Weill Cornell Medical Center has said that the concern is if somebody has absolutely no physical activity, then sexual activity may cause a problem on patient's health. Patients, who can handle the stairs or walk continuously at least for six minutes on the treadmill, should be okay with sexual activity as well.
Your anger can set off heart attack.

Vincent Bufalino, MD, a cardiologist at the American Heart Association and president and CEO of Midwest Heart Specialists said that he always encourage people to stay physically and sexually active. He asks his patients to pass a stress test to ensure that they are comfortable with physical workouts, such as play tennis, or go for a light jog around the block.

Consider the following before getting back to the old ways of having sex:
Wait for 4 to 6 weeks after having a heart attack to resume sex. Most heart patients completely recover after the fourth week.
If you experience pain in the chest before or after having sex, inform your partner immediately. Medications like Nitroglycerin can be a calming influence on your chest pain. Your doctor may prescribe it.
If it is your partner, who is afraid that having sex after you have had a heart attack will trigger a second attack, take him/her to visit the doctor to know whether it is safe or not.
If having sex was a problem, your doctor would have told you before discharging you from the hospital. You need not have even asked.
If you have begun walking for 7 to 10 minutes at a stretch, it does indicate that you can have sex. You can consider it be another kind of exercise.
Stop heart attack in a minute.

Harry Fisch, MD, urologist at Columbia University, and author of Size Matters said that sex also gives heart patients a good incentive to alter their lifestyle patterns, because what's bad for the heart is bad for their sexual health also.

Sex after a heart attack has never been mentioned as a no-no by the medical professionals, but some cases have occurred when people have suffered the second attack. Since they are not too many, you can go ahead with some caution perhaps.
Image: Getty

For more, go to Sex Education