Men and women have been on loggerheads since time immemorial. But somewhere in between they also feel attraction and liking for each other, and when that happens, it is magical. However, sometimes there are certain things that irk them and cause dislike. There are certain girly hobbies that men are most against, it is not really that bad, and it is just that men can get freaked out by such weird hobbies of women.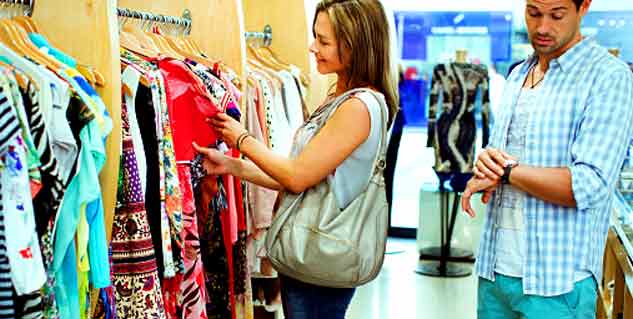 On one hand you have a nice and pretty girl, but suddenly she turns out to be some sort of a freakish nightmare with her weird hobbies and preoccupations. Here is a list of all such hobbies of women that causes men to freak out.
Reality TV
Women are so very addicted to the reality television farce! It is absolutely annoying to see them get so attached with a bunch of nobodies, and then discuss their irregular love life and food habits. It is simply mind numbing to say the least. Whether it is "Keeping up with the Kardashians," or "Big Boss," reality television is a complete turn off, and every girl who takes an active interest in it can freak boys out.
Foodie
There is a new fad about being a foodie. We want to say that it is fine to be a foodie and to like eating food, but isn't it a little extreme when you bore men to death with your over enthusiasm of it? Also, it is a waste of cash to eat out every day. Girls should go easy on the gourmet eating or whatever it is they like to call it. Try to make some gourmet of your own at home!
Relentless environmentalist
We know that the earth needs to be cared for, but when she pokes you about the use of bulbs in a romantic date, it gets very annoying. Such girls also think that they can alone save the earth by using a bicycle. It is quite annoying to have someone at your back about saving the environment all the time. Save some time for being nice and not an environmental revolutionary.
The collectors
All of us know that girl who was obsessed with collecting dolls or something on the similar lines as a kid. But few of us meet that girl when she is all grown up and still obsessed with dolls and the likes! It is absolutely scary to say the least, reminds you of those horror films, and men tend to run at least 5kms away from such characters. In fact, they are so attached with their collections, that the dolls are almost living with them.
Shopping
Buying clothes and accessories is a necessity, not a hobby, but women have turned shopping into a hobby and that is absolutely ridiculous to say the least. Every girl is a supposed fashion icon whose "hobby" is to spend ridiculous amount of money on clothes and accessories from big brands. What a turn off, and how boring!
Image: Getty
Read more articles in Sex & Relationships.