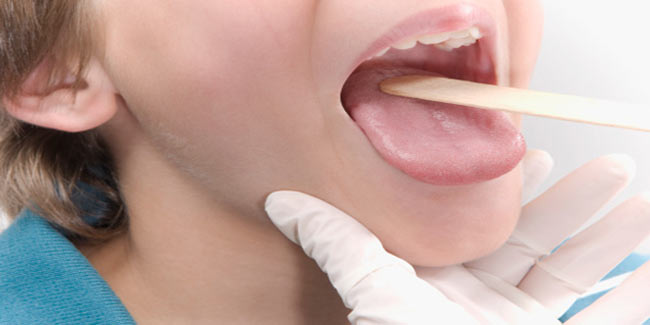 Scrotal tongue is condition when the tongue develops cracks and grooves. These grooves could be deep or shallow and can occur on any side of the tongue. But most of the fissures occur on the middle of the tongue. The condition is often harmless.


Causes of Scrotal Tongue
The exact of cause is not known yet but some of the predicted causative factors that may cause scrotal tongue include:
polygenic mode of Inheritance
Melkeresson- Rosenthal Syndrome
Injury to oral cavity or tongue
Symptoms
Since it harmless condition, it usually has no symptoms. But some common symptoms from deep groves include
burning sensation on eating
bad breath
Fungal infections on the tongue
Diagnosis
People don't even know they have scrotal tongue until their dentist tells them. Dentist can diagnose the condition just by looking at your tongue.
Treatment
There is no treatment for this condition but you should clean tongue daily if you have scrotal tongue.
When to see a dentist
One should seek medical help when the grooves become uncomfortable.

Image Courtesy : Getty
Read more articles on Understand Scrotal Tongue