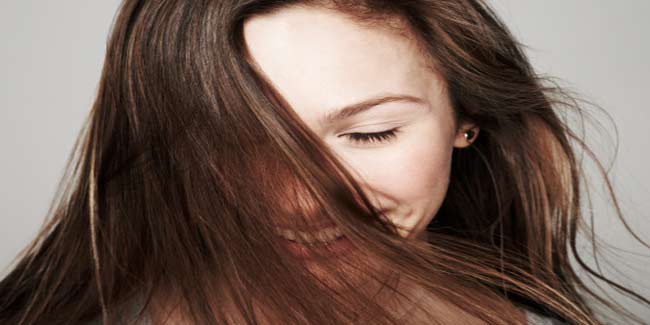 Henna is an excellent ingredient when it comes to hair; it offers treatment for all kinds of hair problems, promotes hair health, nourishing them from the roots.
Henna is one of the most effective natural alternatives to synthetic hair dye. Henna hair packs add a soft colour to hair when applied. Besides, henna also has strengthening and conditioning benefits.
Henna is an excellent ingredient when it comes to your hair; it offers treatment for all kinds of hair problems, promotes hair health nourishing them from the roots and keep hair shiny.
Benefits of Henna Pack for Hair



Owing to the presence of lawsone, henna helps seal hair cuticles and repairs them. The compound correlates proteins in your hair to strengthen hair, prevent breakage and keep hair lustrous.
Henna is commonly applied as a natural hair dye. Moreover, the use of henna can also control premature greying of hair as it balances the pH level in your scalp. Henna pack for hair prevents loss of hair and prevents itching, dandruff, and all other kinds of hair problems.
Henna has conditioning and cooling properties to give your scalp relief it needs. Henna use soothes scalp, controls dryness and restores the lost moisture. If you have brittle and dry hair, henna use can make them soft and shiny.
Henna use can help deal with dandruff problem. Henna moisturizes your scalp and cleanses scalp to treat hair issues.
Henna Hair Packs



Henna and Mustard Oil – The combination of henna and mustard oil makes your hair grow well and make them healthy. You need 10 ml of mustard oil in a bowl and a few crushed henna leaves. Mix the two and boil it. Leave it to cool down to room temperature. Using a muslin cloth, sieve the oil. This oil can be used to massage your hair regularly. You can also add some lemon juice, or a spoon of fresh curd to it. It is the ideal pack of henna for hair loss.

Henna, Freshly Brews Black or Green tea and Lemon – Henna can give your hair the colouring effect. This pack can also be used for hair conditioning. Keep henna powder soaked overnight and apply to the hair on the next day. Soaking henna powder in freshly brewed and strained black or green tea can maximize the conditioning effect. Mixing a little lemon juice to this henna hair pack can add lustre to your hair.
Applying henna twice a month can add shine to your hair, promote hair health and increase the volume. Now that you know how to make henna hair packs that work, go ahead and give your hair strength and relief.
(Image source:Gettyimages)
Read more articles on Healthy Hair.