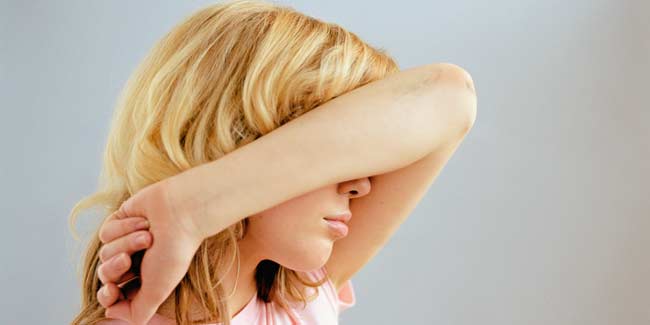 Learn about round ligament varicosities during pregnancy and how they differ from inguinal hernias. You need to be aware of which of the two you may be suffering from to avoid any future complications.
Pregnancy complications are a plenty and one of the most reproached ones is the formation of varicose veins or swollen veins at the pelvic region that wrap around the round ligament of the uterus.


Round ligament varicosities are rare and happen only during pregnancy. While the condition may mimic hernia, it is very important for one to differentiate between the two so no unnecessary surgery is done upon the woman. Round ligament varicosities usually develop in the second trimester of pregnancy and stay till the time the woman delivers. Before you take yourself to the doctor to confirm whether you are suffering from hernia or if it is just round ligament varicosities, learn to pull the differences out by yourself.
Complications in Diagnosis
The problem in distinguishing round ligament varicosities from inguinal hernias is that both look like soft masses and are more apparent when the patient stands than when she is lying. It is important that an accurate early diagnosis be made for prompt treatment of either of the conditions. Although, inguinal hernias are not a norm in women, pregnancy with its increased intra-abdominal pressure can cause this. The diagnosis of varicosities requires colour flow duplex imaging and is possible on the basis of medical history and physical examination. Ideally, no treatment is generally recommended for women with mild round ligament varicosities.
Causes
One of the main reasons behind round ligament varicosities is increased blood volume. As the amount of blood that flows from the legs to the pelvis decreases during pregnancy, varicose veins form. With the uterus always expanding varicose veins can pose as a threat to the mother as well as the baby.

In a study published in a health journal called Acta Dermatovenerol Croatica, 25 pregnant women with varicose veins were compared with 50 who did not have the condition. All these women were in the 14th week of their first pregnancy. It was found that the level of progesterone was much higher in women whose veins were bulging compared with those whose veins were of the normal size. It was mentioned that since progesterone leads to muscle relaxation, it contributes to ligament varicosities.
Other factors that make you more prone to varicosities during pregnancy are:
Being in a profession that requires you to stand for longer intervals (such as teaching, hair styling, nursing, and working in a factory).
Heredity
Obesity
Side-effect of birth control pills
Influence of hormones during menopause, puberty and after getting pregnant
Medical history of blood clotting
Constipation, abdominal tumours
If you wear garments worn externally such as girdles.
Round ligament varicosities are not life-threatening or painful. It is, however, important that you consult with your doctor for any treatment suggestions if the condition seems to be flowing out of your hands.
Read more articles on Pregnancy Problems.