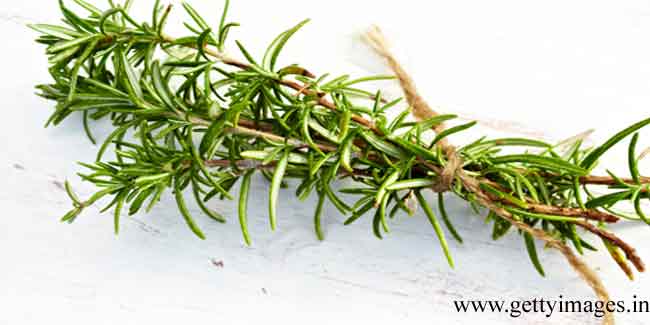 Traditional, natural and plant-based remedies exist for most ailments that were used before the proliferation of drugs and pills as we know them today. Grandmothers have traditionally cooked up something in the kitchen with everyday items from soothing balms to odd-tasting concoctions.
One of these remedies that comes to us all the way from the Mediterranean is Rosemary; its botanical name is Rosmarinus officinalis. The name has Latin roots – ros means "dew" and marinus means "sea", so rosemary means "dew of the sea". It is said that in many places, it needs no other water than the humidity carried by the sea breeze to live. The oil derived from this herb has been used for centuries in Europe as a remedy for hair loss. Rosemary oil is one of the essential oils and is used in several shampoos, conditioners and other hair care products. In France, Spain and Italy, rosemary has been used for centuries for hair care.
In her book, The Complete Book of Essential Oils and Aromatherapy, Valerie Ann Worwood recommends that a massage of rosemary oil can be excellent in treating hair loss. According to Worwood, rosemary oil is capable of stimulating cell division and helps dilate blood vessels, which then stimulate hair follicles into producing new hair.

Rosemary oil is used not only to prevent hair loss but also to strengthen hair roots, maintain hair follicles, and cure dandruff. Both fresh and dry plants can be utilized to make hair-friendly water or spirit infusions that can be used as hair conditioners and rinses.
The only warnings attached to the use of rosemary are for pregnant women and for people who suffer from epilepsy. To be on the safe side, it is recommended that a patch test be performed before you lather it on to ensure that you are in no way allergic.
Read more articles on Hair Loss