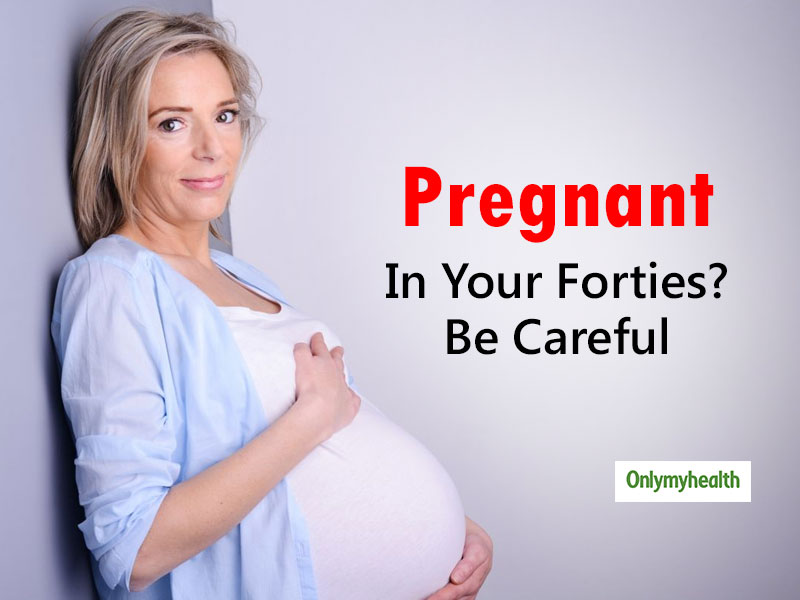 Pregnancy at 40 can be really difficult as with age a woman's eggs begin to decrease and it gets harder. Find out what the risks of pregnancy for women at 40s are.
Now, with the help of technology, women are even conceiving at the age of 76. However, is it safe to go against nature and take the risk of getting pregnant? If it suddenly strikes you that you forgot to have children amidst your busy life and think of conceiving now then consider thinking whether it is safe or not. There are complications attached to getting a pregnancy when you are in your 40s. Carrying a child in this stage of your life can be daunting as the body already undergoes several changes due to ageing.
Pregnancy is that magical time in a woman's life when she transforms from being a woman to being a mother – a transformation that is as life-changing as it can get. Much has been written, said, and discussed about the best age for pregnancy and most gynaecologists believe that having children before 35 is the best, but with modern medicine has made leaps and bounds in new research, many older women – even after the age of 45 – find it possible to have a healthy pregnancy and deliver a healthy baby.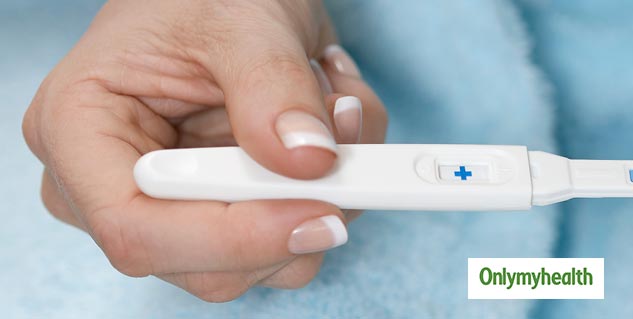 But what are the risks associated with pregnancy in their forties? Delhi-based gynaecologist Dr M Kiranmayi advises that while it is better to have babies before 45, but with proper care and supervision, it is no longer a considerable risk even after that age. But there are definite risks involved, she says.
Also Read: Benefits Of Cardio Exercise During Pregnancy
High Blood Pressure
High blood pressure is one of the risks associated with pregnancy at a later age. "Pregnancy-induced stress could give women high blood pressure. This could lead to some complications like haemorrhage and bleeding. This could adversely affect the growth of the child in the womb," she adds.
Gestational Diabetes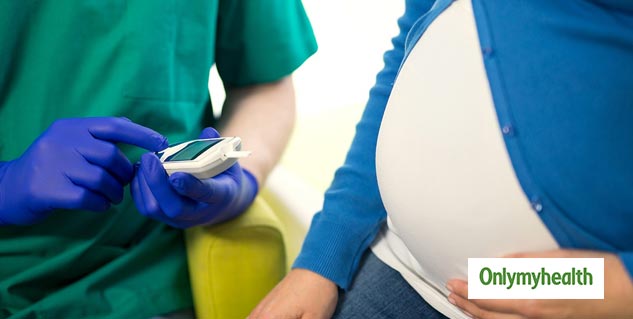 Pregnancy after forty-five could also lead to an increased possibility of contracting gestational diabetes. Gestational diabetes is the condition in which the expectant mother tends to become diabetic during the second half of their pregnancy. This condition usually lasts only as long as the pregnancy, but doctors believe that women who have developed gestational diabetes are at a higher risk of developing diabetes later on in life.
Also Read: Tightening Of Stomach During Different Stages Of Pregnancy
Down's Syndrome
Another grave risk that Dr M. Kiranmayi believes arises for women who become pregnant after the age of 45 is that their child is at a higher risk of contracting Down's syndrome. Down's syndrome is a condition in which extra genetic material causes delays in the way a child develops, both mentally and physically.
C-Section
The chances of the baby being born by a normal birth are lesser, and in fact, doctors prefer to conduct a C-section for fear of excessive bleeding caused due to pregnancy-induced stress or high blood pressure.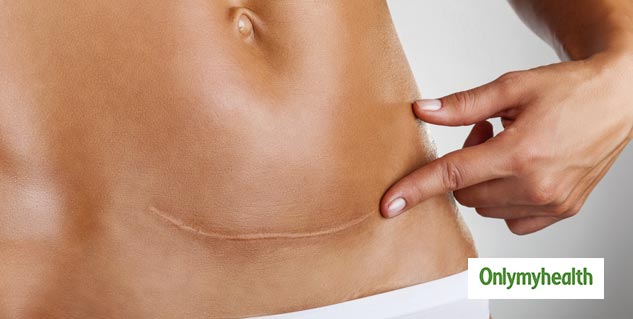 One of the biggest challenges for a woman trying to get pregnant is that it gets difficult with time, the longer you wait, the harder it gets. The principal reason for this is that a woman's egg supplies decrease as she ages, and if there are any eggs left at all, then they are likely to have chromosomal problems. This leads to the risk of miscarriage and congenital disabilities. Then there is also a vast difference between the early 40s and the late 40s. In the end, the choice is yours, but it's always better to consult your doctor in case you want to postpone motherhood.
Read more articles on Women's Health