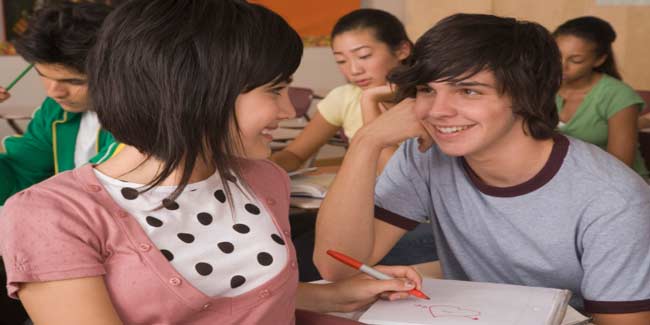 Parent's apprehension about the right age when their children should be receiving knowledge about sex is natural. Allow us to guide you to the answer.
With the increasing number of child-pregnancy issues the question of right age for sex education has also come up. Parents often shy away from this truth and either blames their child or media and television. But who must be blamed if the child engages in sexual activities without having the right knowledge about harms they are getting into. But the question still remains the same, when to tell your child about sex. Read on to find out the right age for sex education for children:

Start early

Teaching your child about sex requires gentle and continuous flow of information. Make sure to start this early .i.e. before your child start grasping wrong information from the available sources. When you teach your toddler about body parts such as whereabouts of his/her nose, teethes also tell your child that this is your penis or vagina. Later you can gradually keep on adding on the subject.

Be Polite

Never scold them or start lecturing them. It is always better to identify with their feelings and their juvenile curiosities. A calm approach always makes the flow of information between the parent and the child better. You can begin with the significance and values attached to relationships. The sanctity of sex should be the taught to the school going children.

Tell your child about basic rules

Pass the basic ground rule of sex education for children that not to touch each other below the waist. Certain rules for children of a small age group often help them to understand the basic dos and don'ts.

Don't force the conversation

There is no right age to sex education for children, but there is always a right time for passing the sex information or education to the children. It depends on the individual and the level of curiosity one has. Wait for the topic to arise naturally. Children might feel stifled and embarrassed if the conversations are deliberate and forced, hence it is better to impart sex education for children when the process is natural.

Study your child's behaviour closely

Watch out for their visible interest in watching selective television channels, seeking isolation more often with friends, visiting washrooms together and being inquisitive about each other's body parts and private organs. Research has revealed that children in the age group of four to eight are more interested in matters related to sex.

Tips for imparting sex education to children
Books and CDs specifically prepared for preteen children are available online and in stores. These manuals are made according to different age groups and help considerably to put anxious queries to rest and impart appropriate sex education to children.
If the questions get more clinical in nature then answer them with care without forgetting the aesthetics of the matter.
If a child is too small and is not being able to grasp the examples and facts properly, then it is advisable to use nicknames for the private parts in order to make the instructions more effective. Anatomical words can at times, confuse the child.
---
Read more articles on Sex Education.