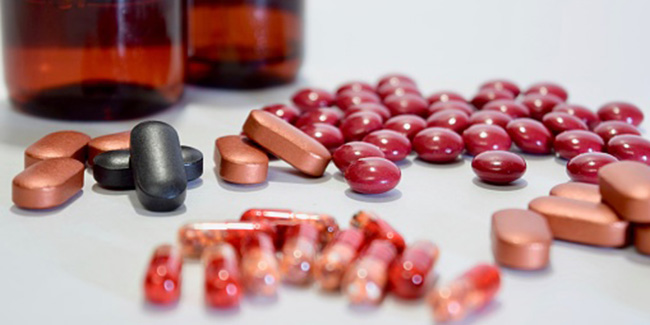 You are what you eat' is a wise saying. But as busy people we have a tendency to rely on fast foods or frozen meals that can be grabbed quickly to keep oneself feel fed and healthy enough to go after the busy schedule
'You are what you eat' is a wise saying. But as busy people we have a tendency to rely on fast foods or frozen meals that can be grabbed quickly to keep oneself feel fed and healthy enough to go after the busy schedule again the next day. When suddenly a health problem crops up, we begin to search for dietary or herbal supplements to help us get out of the hole that we had dug for ourselves.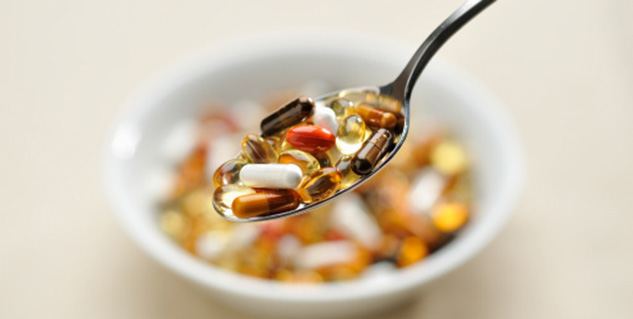 Let us know what exactly food supplements are so that there is: no regret later on.
Food supplements are concentrated sources of nutrients or other substances with a nutritional or physiological effect whose purpose is to supplement the normal diet. They are marketed as pills, tablets, capsules, liquids in measured doses, etc."Food supplements are useful when there is a deficiency of certain nutrient(s) in one's diet. It is often seen that even after taking a proper planned diet, deficiency of some or the other nutrient is found. Food supplements can make up for the deficient nutrient," says Dr A K Bali, consultant, internal medicine, Moolchand group.
All supplements play an important role in health. For example, pregnant women can take folic acid to prevent certain birth defects in their babies. There are many basic categories of food supplements, which include antioxidants, vitamins, minerals, anti-aging supplements and weight loss supplements, to name a few. Each of these contains different elements that can help us to live to our fullest and healthiest potential.
Antioxidants have become very popular in recent years. The idea of antioxidants is that they help our body combat things called free radicals, which can damage cells. Free radicals can be introduced into the body by smoking, polluted air, eating an unhealthy diet and a number of other sources. Some examples of nutritional health supplements are antioxidants like vitamin C, beta carotene, lutein, and lycopene.
All of these are found in most natural fruits and vegetables, but when our diet is lacking the basic amount needed each day, these special nutritional health supplements can help us combat those free radicals. Today, there are also many nutritional health supplements that are considered good combatants against cancer. These should be taken by people of all ages. Losing weight is one of the most common reasons that people take various nutritional health supplements. You may have heard that green tea can really help with weight loss as well as chromium, guarana, fiber and CLA. Taking these can help to boost your intake and ensure you are meeting daily requirements. But don't forget to take consult your doctor before taking these.
Nutritional supplements also help boost our immune system. The stronger your immune system, the more resistant your body can be against disease. You probably know that popping a tablet or two of Vitamin C can help you avoid colds and related illnesses. This is exactly how useful supplementation is.
Nutritional supplements are also useful in getting rid of the toxins which we unknowingly take in everyday. The environmental stresses we go through, chemicals we are in touch with, as well as our lifestyle - these all subject us to harmful toxins which can lead to serious health problems. Supplements, most especially antioxidants, can help our body keep toxins to a minimum.
"Food moderation and according to the deficiency, food supplements can prove highly effective. However, if one doesn't have any deficiency, then taking food supplement may be a waste. Although they do not have any adverse effect on health but some supplements like heavy metal can be harmful to the body if taken over a long period of time," suggests Dr Bali. They help you have the optimum health you deserve and minimise the risk of diseases."I totally agree with the idea of food supplements.
They must be taken if your health and body demands it. Sometimes the food is overcooked and all the nutrients are lost. Like fast food, it does not give any kind of vitamins, proteins and essential nutrients that the body badly needs. In this busy world, it is better to take food supplements that will at least provide you the basic minimum nutrients that are essential for you and your body," says Rekha Gupta, nutrition consultant. Food supplements are definitely not bad for your health rather they improve your health and make you stay fit. There are certain ways in which you should take supplements otherwise, they won't be effective.
Rekha Gupta, nutrition consultant recommends the ways to take food:
Supplements
Always take desired amount of water with the food supplement you have. Some people take the supplement without consuming water which is not advisable. Water helps dilute the proteins and vitamins in your body and makes them effective.
If you are taking the supplement for your maintenance, it is better that you replace your dinner with the supplement. Breakfast and lunch will get digested but when you take it at night, instead of dinner, it will be more beneficial.
If it's a weight loss food supplement, then it should be taken two times, lunch and dinner.It is very important to take these in the right quantity since it is the only way they can become effective. Food supplements always mention the dosage and the directions on how to consume them on their packs.
They don't have any side effects if they are taken in the right quantity and consulted with the doctor. Tell your doctor about any dietary supplements you use.
Do not take a bigger dose than the label recommends.
Read trustworthy information about the supplement.
Image: Shutterstock