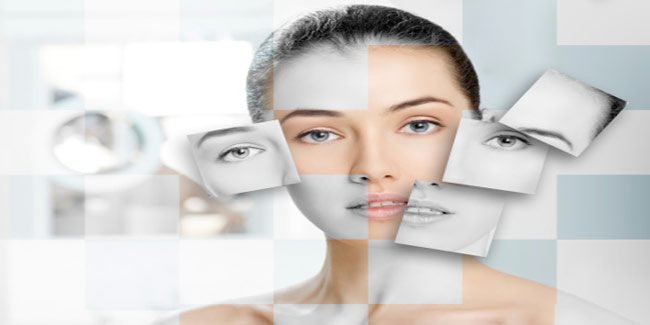 A radiant, glowing face is the sign of youthful beauty. Beauty comes naturally but one can always aspire to look beautiful. Get glowing skin and youthful look by using a few homemade beauty tips and tricks.
Right beauty products and practices are essential in personal care and grooming. And if you know a few homemade beauty tips for glowing skin, taking care of your skin becomes easier. You may turn to beauty products that promise to be good for you, but you can't be sure of the harmful chemicals they contain.
Try some homemade beauty tips that won't cost you a fortune or sabotage your beauty. We bring to you natural beauty tips for glowing skin below:
Honey



There are many items you have in your home that can quickly make facial beauty treatments and give your skin a glow. You can make a quick face mask by applying honey on the skin. It is great for sensitive or blemish-prone skin owing to its anti-bacterial properties. Moreoever, when you rinse your face, you will have irresistibly soft skin.
Cucumber



When talking about beauty tips for glowing skin, how can we forget cucumber? Use cucumber slices after taking them out of the fridge almost immediately. This will help to relieve congestion and de-puff tired eyes. When you apply cucumber to your eyes, you will experience hydrating effects that make the eyes feel lifted and appear brighter. Cucumber can also be used to get rid of dark circles under the eyes. Dip cotton in cucumber juice and apply it on black circles, remove the cotton after 10-15 minutes. After few days, the skin becomes normal.
Essential Oils



You can make your own homemade beauty solutions in the from of oil cleanser or pre-facial treatment with the help of an essential oil. Choose from olive, jojoba or almond oil for a smooth cleanse that is easy to wash off. Massage the cleanser on to your skin and wash off. Try olive oil or sunflower oil at bedtime on the hand and feet to make them soft and supple.
Indian Gooseberry



Washing the face with Indian gooseberry juice, makes the former glow. Boil the fruit or use it in dry form in water and then let it cool. Wash with cold water.
Milk



If the skin is too oily, apply a cube of ice dropped in milk to the face; the extra oil will be removed. Since beauty has a lot to do with our lifestyles, here is a tip to look naturally beautiful.
To refresh your skin – take a clean, soft cloth and soak it in cold milk mixed with turmeric. Compress over your eyes. Wash after 20 minutes.
Beauty comes naturally but one can always aspire to look beautiful by using a few homemade beauty tips for glowing skin.
Read more articles on Skin Care.