one has to keep in mind ways to have fun and flirtatious interaction without being awkward. Here are some important questions that you should never ask on a first date.
The golden rule 'first impression is the last impression' is true for first date as well as one rarely gets a second chance to impress a prospective partner. One needs to prepare and be cautious with things to talk about and questions to ask his/her date on the first meeting. Moreover, one has to keep in mind ways to have fun and flirtatious interaction without being awkward.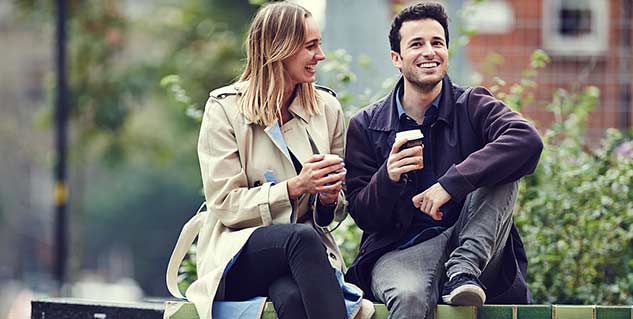 [Read: Communication Tips for First Date]

The conversation is most likely to head to the right direction if you ask right the kind of questions. Else, your date won't feel comfortable around you. Some considerations may make it easier so that you don't have to work hard to impress.

Take a look at a few questions that you shouldn't put forth on the first date.
Where were you all this long? I've been waiting for you.

Questions like these will categorise you as a flirt. You need to establish a connection for such flirtatious questions. If both of you have kicked off well with laughter, make sure the question remains for later. Date may get ruined with silly questions like these so it is better to give it a serious thought to avoid disappointment later on.
[Read: Dress Ideas for First Date]
How much do you earn?

Asking your date about his/her salary is a bad idea. So, don't ask about how much money they make. It is wise to know your date better before getting into money matters. Same goes for his/her possessions or brand associations and spending pattern.
Are you planning to get married any time soon?
One shouldn't hurry to get into things such as dating for marriage. Dating is not always a preamble to finding your soul mate. If you want to pass the message, be subtle and indirect in the approach. Look out for common interests, hobbies and likings to bridge a connection for the relationship.
Why didn't your previously relationship work?

Sure it is important to know who you are dating, but, bringing up something that may hurt his/her emotions is a bad way to start on the first meeting. Trying to uproot past relationships of your date will dishearten him/her. It may also lead to bitter and angry conversation. Find out who he/she is now, with you, on the date, to judge him/her.
Image: Getty

Read more articles on Sex & Relationships.