Onlymyhealth experts are answering your questions (asked on Facebook). Learn important tips related to health and health.
Many of our readers send us their problems in the inbox of our Facebook page Onlymyhealth and ask for their solution. Your every question is important to us because the team at Onlymyhealth is committed to addressing all your doubts related to health. Doing what we are best at, we bring to you solutions from healthcare experts to some of the queries posted on our Facebook page by our readers:
Question
Sunil Jagain- I have dandruff for the last 9 years and I have used all shampoos, suggest any remedy.
Riya Shama - What are the measures to prevent hair loss?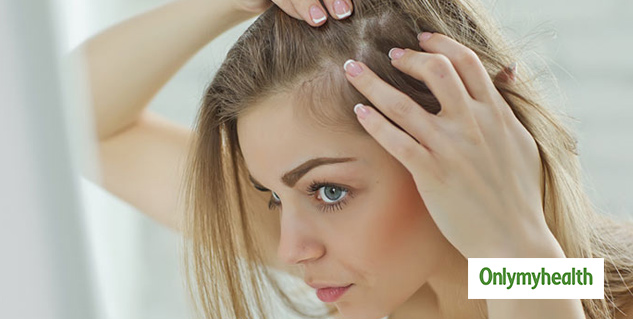 Answer
Dr Sruthi Gondi (Founder and Managing Director at Science of Skin, Hyderabad) shares tips to control hair fall and dandruff.
Dandruff prevents hair regrowth also increases the rate of hair fall. But in reality, the main reason behind the hair fall is not only dandruff instead the reason behind dandruff is the root cause of hair fall. Dandruff immediately doesn't cause hair fall; also it not permanent so before it increases we should take proper steps to prevent it and have a healthy scalp and hair.
So, to control dandruff which is one of the reasons for hair fall we should keep in mind first and foremost to drink a good amount of water and keep your body hydrated. Besides that shampoo your hair twice a week along with conditioning which should be followed by applying the serum. It is very important to put serum to lock the moisture of the scalp and prevent hair fall.
The most important of all, take proper care of your diet. As it plays a major role in making and also breaking your tresses! Also, do visit your dermatologist if there are excessive itchiness and redness on your scalp.
Question
Chaudhry Singh asks- Give information about diabetes control. Tips to control diabetes
Answer
Dr Pradeep Gadge, (A leading Diabetologist, Gadge Diabetes Centre) shares a basic diet plan to control diabetes
Every individual has a different diet plan according to his/her requirement. The overall recommendation for people with diabetes is as follows:
Do regular exercise, following a healthy eating plan.
Keeping weight appropriately according to height.
Limit alcohol intake
Limit bakery (refined) products
Cut down on sweets & sugars in the diet
Have whole fruits instead of fruit juices.
Do not include sugar, jaggery & honey in the diet.
limit intake of salt in the diet.
include more green vegetables in the diet.
Check labels and opt for low sugar products and use fresh or frozen ingredients instead of canned goods. Be especially aware of the sugar content of cereals and sugary drinks.
Eat less packaged and fast foods, especially those high in sugar, baked goods, sweets, chips, desserts.
Lose weight if you are obese or overweight
Have less Processed meat and red meat.
Choose high-fibre, slow-release carbs like oats, jowar.
Don't replace saturated fat with sugar. Many of us replace saturated fat such as whole milk dairy with refined carbs, thinking we're making a healthier choice. Low-fat doesn't mean healthy when the fat has been replaced by added sugar.
Question
Vipin Kumar asks - Hair fall. Give some remedies to grow new hair.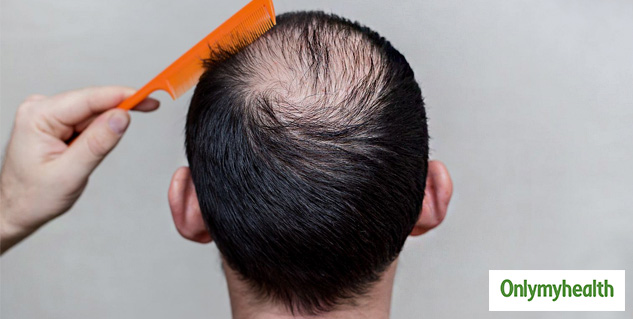 Answer
Dr Niranjana Raj, (MBBS MD Skin, VD & Leprosy, FRGUHS), Dermatologist, Dermatosurgeon Joint Managing director–YCDC shares Diet for Hair Growth.
Also Read: Winter Hair Styles: Hair Expert Ritu Deswal Tells Us How To Style Our Hair This Season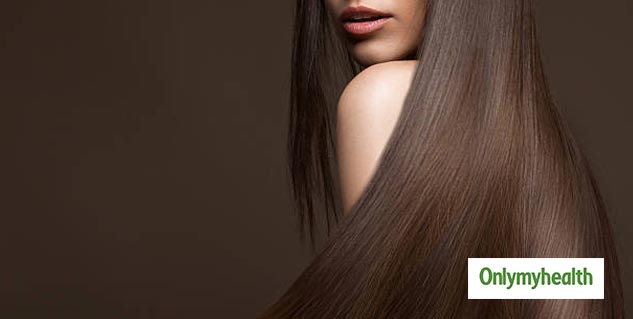 Everyone loves to have strong hair. The growth of the hair depends not just on the health or genetics but also on the diet that we follow every day. We need to understand the fact that the food that we consume is responsible for a lot of happenings in our bodies. The diet not just helps the hair to grow stronger but it can also be the reason behind its thinning. So, think a bit before you eat anything, anywhere!
Consume more fruits and vegetables that are nutrients and irons rich as it helps the hair to grow stronger and prevent hair loss like berries, spinach, potatoes, tomatoes, etc. Also, try and consume nut which contains essential fatty acid, zinc, and vitamins. Non-vegetarians can have eggs, fish, oysters, shrimps as seafood are excellent for hair growth as it contains all the necessary elements that are required for hair growth.
Always remember the things that you eat leaves a huge effect on the health of our hair. Lack of biotin, fatty acid, iron, zinc, vitamins like A, C, D, and E can lead to hair loss. So, consume food that provides all these nutrients as it will help your hair grow faster and stronger too!
Thank you for your love. You should also advise your friends and relatives to visit Onlymyhealth.com for health and health tips and news and to join the Facebook page. Our team of hundreds of experts is always ready to answer all the questions you ask.
Read more articles on Other Diseases