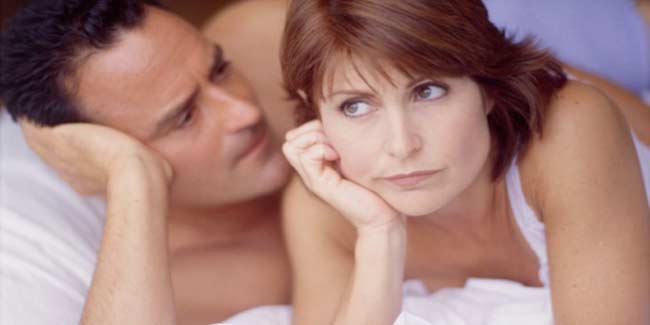 A new study has noted subjective and objective measures of stress that affect and damage the semen quality in men, which therefore can make them infertile.
The quality of a man's semen is declarative of his fertility and can state a lot about his overall reproductive health. Internet has been flooded recently with posts about how stress can affect a man's fertility and should be avoided at all times.

Researchers from Columbia University's Mailman School of Public Health and Rutgers School of Public Health have found that psychological stress can damage the quality of sperm and semen. It can affect the sperm's concentration, appearance, and ability to fertilize an egg.

"Men who feel stressed are more likely to have lower concentrations of sperm in their ejaculate, and the sperm they have are more likely to be misshapen or have impaired motility," says senior author Pam Factor-Litvak, PhD, associate professor of Epidemiology at the Mailman School of Public Health. "These deficits could be associated with fertility problems."


Subjective and Objective Measures of Stress
During the research, 193 men, between the ages of 38 to 49, finished tests that measured their personal and professional stress. This stress was observed based on how they felt (subjective scale) and the reasons for this stress (objective scale). They were also asked to provide their semen samples. These men were enrolled in the Study of the Environment and Reproduction at the Kaiser Foundation Health Plan in Oakland, California, between 2005 and 2008.
Life v/s Work Stress
The semen samples were assessed by the technicians at the University of California, for semen concentration, and sperm appearance and motility, using standard methods. The results of subjective and objective measurements showed that semen quality degraded because of life stress. This personal psychological stress also explains men's concerns about their fertility, their history of reproductive health problems, or other health issues.

Although professional stress was not a factor, researchers still believe it to affect men's reproductive health because job strain can diminish testosterone levels in them. Does that mean being unemployed would help? No; unemployed men had lower sperm quality as compared to employed men, regardless of the amount of stress they experienced.

"Stress has long been identified as having an influence on health. Our research suggests that men's reproductive health may also be affected by their social environment," explained Dr. Teresa Janevic, the study's first author and an assistant professor at the Rutgers School of Public Health.




However, it is not clearly understood how stress affects sperm quality in men. Stress is suspected to set off the release of steroid hormones called glucocorticoids. These in turn bring down testosterone and sperm production levels.
Oxidative Stress
There could be another possibility for stress to influence sperm quality- oxidative stress. Oxidative stress is essentially an imbalance between the production of free radicals and the ability of the body to counteract or detoxify their harmful effects through neutralization by antioxidants.

Several previous studies had examined the link between stress and semen quality, this current paper published in the Fertility and Sterility journal is the first one to observe subjective and objective measures of stress than affect semen concentration, sperm appearance and motility.

Image Courtesy: Getty Images

Read more articles on Male Infertility.