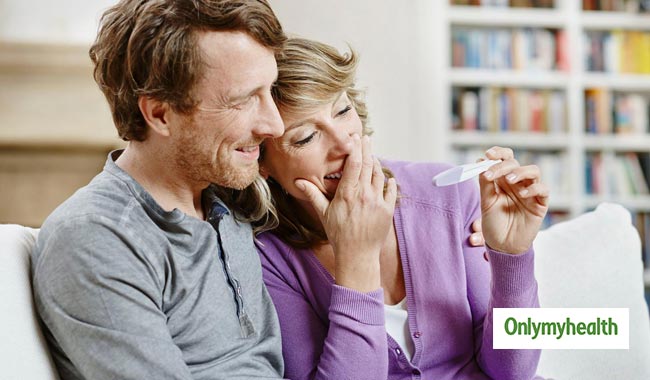 The tenth week of pregnancy is an exciting time for any mother. The foetal development inside your uterus is rapid and your baby is developing into what he will look like!Likewise your body to will experience further changes. Do not worry as these changes are normal pregnancy symptoms in week 10.
10 Weeks Pregnant: What to Expect
Pregnancy week by week development is an exciting event that unfolds. It is especially amazing for first time mothers as they have never experienced such changes inside them.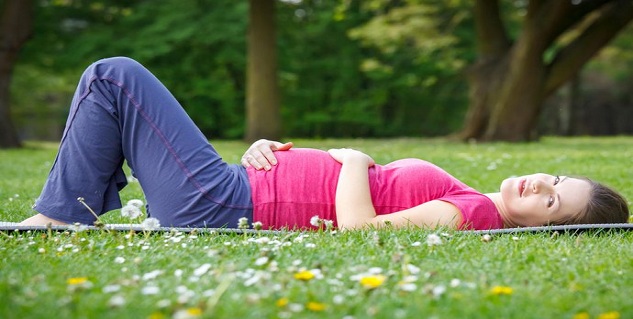 Pregnancy Symptoms in Week 10: What to Expect in Baby Development
Adequate foetal development will mean that the baby now weighs less than 5 grams and is approximately 3.1 cm long when measured from the head to the rump
Baby development in pregnancy week 10 means that the foetus now has fully functional lungs, heart, liver and kidneys
Read: Pregnancy Week 9
Your baby is now fully active and has begun kicking
The head of the baby is dominates the anatomy and it covers half the length of its size. Although it looks slightly larger than life with a bulging forehead, the shape will become normal in the weeks to come
Fuzzy hair and fingernails are added features of baby development in pregnancy week 10
Also your baby's fingers should start separating by pregnancy week 10
The tail of the embryo also disappears once you are 10 weeks pregnant
Although the baby's brain is not fully developed, it is rapidly developing in pregnancy week 10! The brain will continue to grow throughout the nine months of pregnancy
Pregnancy Symptoms in Week 10: Changes in the Mother's Body
Pregnancy at 10 weeks means good news for the mother. Morning sickness will wilt and your body will increasingly relax and grow accustomed to the changes
Your weight gain will be steady. Therefore, be careful when giving in to cravings all the time! You will also be able to feel the now grapefruit sized uterus inside you. Touch the area above in the middle of the pelvic bone to experience life taking shape inside you
Another pregnancy symptom in week 10 is enhanced sense of smell. This might cause nausea but do not wory
Read: Pregnancy Week 11
Pregnancy week 10 also brings with it certain discomforts. Due to the increased secretion of estrogen and progesterone in your body your breast might swell and feel tender
You will feel an increased sense of fatigue once you are 10 weeks pregnant. Do not push or overexert yourself and take adequate rest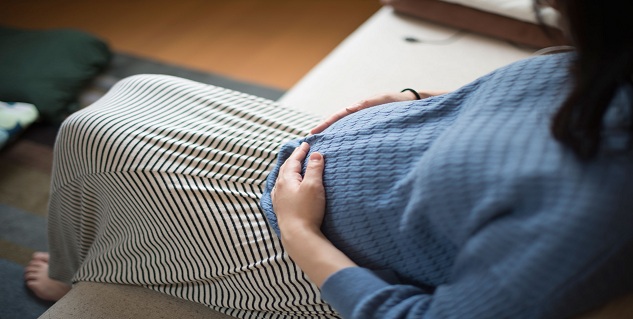 Some Special Tips for Pregnancy Week 10
Do not practice heavy and high intensity workouts such as power yoga. Although you should continue light exercises. Yoga is an excellent option for pregnant women. Remember, you can also consult your doctor who will be equipped to suggest the best exercise schedule for you
Most women announce the news of their pregnancy in the tenth week! So go ahead and let the world know that you are a to-be mommy
By the time you are 10 weeks pregnant your significant other half will also begin to get accustomed to the changes in your appearance and the general changes that will take place around the two of you. Therefore, it is a good time for the two of you to start reading books on pregnancy and pre-natal care
Pregnancy week by week gives you a whole picture of your health and that of your unborn child. And once you are 10 weeks pregnant you are even closer to stepping into the second trimester. The second trimester brings with it newer developments, so gear up for it!
Read more articles on Pregnancy Week by Week.
For more related articles, download OnlymyHealth App.