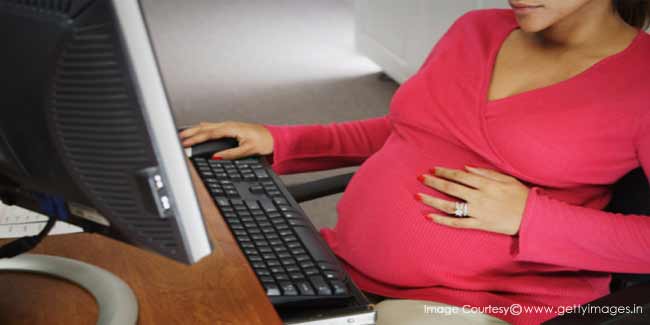 Pregnant women should be treated at par with other employees of the organisation and even after childbirth. If you think that your organisation is treating you indifferently, here is what you should do next.


There are pregnancy discrimination laws in some of the western countries which forbid the employers from discriminating with their employees. It allows pregnant women or the employees with some medical condition to be treated at par given that they have similar abilities.
Benefitting from the laws, mums-to-be:
can complete their pregnancy duration with up to six weeks off for bonding with their child,
maintain their medical coverage in effect from their job and
resume work after duration of maternity is over.
Such laws are an effort to balance the life of citizens torn between responsibilities of home and work. These are envisaged to strike the delicate balance between the demands of pregnancy and work on every woman. The pregnant workers not only get time off due to their complications, but they are also protected against discrimination based on their condition. Employers can neither insist a pregnant woman to take time off nor deny it if she needs bed rest or has any other complication. Even if an employee is disabled for the time being, she must be treated as any other temporarily disabled persons. This implies that they might be given lighter duty tasks or assignments in rotation.
Even if the clients or co-workers pressurise the employer, he cannot refuse employment on the basis of pregnancy. If an employee is not present for work due to pregnancy related medical condition and subsequently recovers, the employer does not have the right to decline the employee work. This is more applicable till childbirth. Moreover, employers cannot reject the job application of a pregnant woman just because she is expecting.
Pregnancy Discrimination Act in USA

The Pregnancy Discrimination Act is an amendment to Title VII of the Civil Rights Act of 1964. The law prohibits employers from refusing to hire a woman because she's pregnant or because of a condition related to her pregnancy, according to the Equal Employment Opportunity Commission. The EEOC also indicates that employers must treat a pregnant employee the same as other temporarily disabled workers if she is temporarily unable to work due to her pregnancy. Furthermore, employers must allow pregnant women to work as long as they want if they can perform their job duties.
Read more articles on Pregnancy and Work.