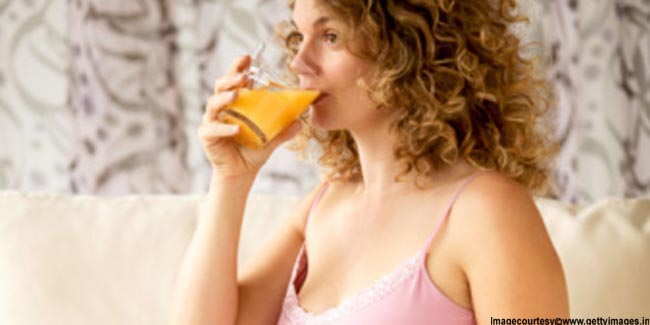 A healthful hypoglycaemia diet plan should have all the nutrients needed during pregnancy not only for the mother to carry through till the last month, but for the baby also.
The pregnancy term requires care and attention for a safe and healthy childbirth. Extra caution should be taken so that pregnancy is never compromised, especially if the expectant mother has hypoglycaemia.
Hypoglycaemia usually occurs as a result of gestational diabetes or other health issues. Therefore, it is recommended that you structure a requisite diet chart to keep blood sugar levels within a normal range. Diet for hypoglycaemia during pregnancy must meet the additional nutritional requirements of pregnancy.
Hypoglycaemia Diet during Pregnancy
Special attention should be given to diet if the pregnant woman has been diagnosed with hypoglycaemia. One of the important nutrients to include in diet is carbohydrates.
A healthy diet during pregnancy must include at least of three servings of legumes, nuts or meat (poultry and red meat). These sources ascertain the fulfilment of protein and iron.
Three to four servings of dairy products is also advised for pregnant women with hypoglycaemia.
Folic acid sources such as citrus fruits, leafy vegetables and whole grains are also healthful for women during pregnancy.
Incorporation of various servings of fruits and vegetables is also advised to keep blood sugar levels within normal range. Fruits may be included as snacks to boost blood sugar levels when they drop. Snacks such as fruit juice, raisins, pretzels and crackers bring the level of blood sugar back to the normal level. These are especially advised when one's blood sugar level soars up, which is evident through signs such as blurred vision, anxiety and sweating.
Meal timings are also important, especially when blood sugar fluctuations are extreme. Instead of 2-3 meals a day, one is advised to eat 4-5 small meals a day.
Meals should never be skipped, especially the morning meal.
Foods high on sugar or fat content such as chocolate and cookies should be avoided. These foods raise the blood sugar levels.
Your diet should be well-balanced and structured after a thorough discussion with the health care provider. A healthy hypoglycaemic diet must ensure that blood sugar levels remain within a normal range.
If you are unable to administer your blood sugar levels, your health care provider may recommend frequent assessment.
Important Facts about Hypoglycaemia
Hypoglycaemia is a medical condition wherein the blood glucose levels drop below the normal range and brain functions are disrupted.
During hypoglycaemic attacks, the brain seeks for alternative sources of energy such as from other organs while shutting down body processes.
When a hypoglycaemic attack is underway, the patient may experience intense hunger, speaking difficulties, loss of cognitive abilities and anxiety attacks.
The condition may also occur as a side-effect of diabetes.
Hypoglycaemia, characterised by low blood sugar levels, can take a toll on a pregnant woman's health. Take the right guidance from your doctor for a safe and healthy term.
Read more articles on Pregnancy Diet.