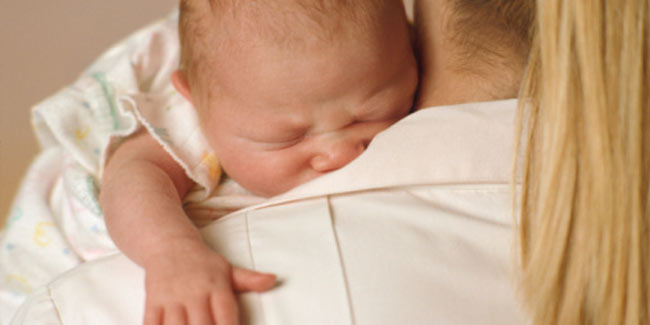 Nursing mothers must eat well and eliminate some everyday, harmful foods that can make their baby colicky, fussy and irritable. Discover some of the foods that need to be avoided while you are breastfeeding.
All the nursing mothers out there, you need to eat! Not just about anything, but the right foods because even though your baby is out of your womb, it survives solely on your breast milk. No matter how much you love something, you will have to forego its consumption for at least till your baby turns 6 months old after which you can wean your baby. If you think that you are on the best of a nursing mother's diet that you can ever be but your baby is still fussy, has colic, spits up a lot of milk, has rashes, etc, check these possible culprits.
Coffee
Some of the morning coffee that you drink ends up in your breast milk. Considering that your baby does not have a full-fledged digestive system, he will find it difficult to excrete caffeine quickly or even as efficiently as adults. This delay in excretion of caffeine will make the baby cranky, sleepless and irritable. The best thing you can do is to cut back on coffee or just proscribe it till the time your baby has recovered completely.
Spicy Treats
We all love spicy foods and some nursing mothers are lucky enough to add an extra spoon of spice in their food without their baby fussing and wailing. But, for some nursing mother, just a tinge of pepper can get their babies to become fussy and irritated. You could look for similar flavours sans the heat.
Chocolate
If chocolate is your favourite choice of sweet indulgence, proceed with caution. Chocolate contains caffeine just like coffee and soda, though not as much. If chocolate is the culprit behind your child's fussiness, cut back on it for the next few days. If there is a change in your baby's behaviour, you could further cut back on its consumption till your baby has developed a strong digestive system.
Peanuts
If you have a family history of food allergy, it is best to keep away from peanut. Peanut is one of the biggest triggers of food allergy. Even if you have never had food allergy before, it would be well in your as well as your baby's advantage to keep away from allergens when you are breastfeeding.
Garlic
A slice of warm garlic bread may be well savoured by your taste buds but not so much by that of your baby's. Eating foods that are garlicky makes the breast milk assimilate some of its taste. If your baby doesn't like the smell of garlic, he would detest coming even closer to the nipple.

If you do not remember what foods you are taking every day, keep a food journal. That would help you spot exactly what food it is that is making your baby irritable and fussy.
Image source: Getty Images
Read more articles on Pregnancy Diet.