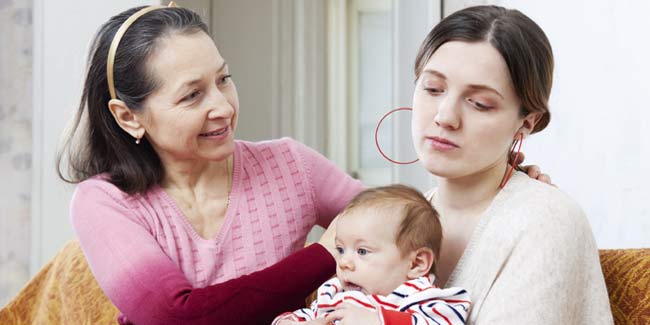 Post pregnancy women goes through many changes on both the physical as well as psychological level. Learn about those changes here.
Post pregnancy women are ready for the sleepless nights to take care of their baby. But there are many changes that come as a surprise to women, some of them being:
Belly Fat
After delivery most women complain about their belly bulge. However, this is not a reason to worry as it is not a permanent condition. Your uterus will take 6 to 8 months to come back to its pre-pregnancy shape.

Experts are of view that exercise and strict diet are the keys to return back to pre-pregnancy belly. However, is very equally important to have guidance of your gynaecologist or physician before implementing any plan to lose weight.

Some women also complain that their belly skin becomes lose. This is simply because uterus stretches itself five times from its normal size. Post delivery this skin may remain stretched out.
Sex Drive
According to Hope Ricciotti, a professor of obstetrics and gynaecology at the Harvard Medical School, it can take almost a year for woman to return back her sex drive. There are many reasons possible for decreases sex drive:
Drop in level of estrogen due to stress of sleepless nights. Change in estrogen level decrease sex drive, it do come back but takes some time.
No time to romance, your new life in the role of mother will demand most of your time and efforts.
Mood Swings
Some women experience mood swings after pregnancy. Hormonal changes, sleep deprivation, discomfort due to labour and delivery, continuous caring for baby and emotional adjustment to the new role of 'motherhood' can some of the factors that leads to mood swings.

Irrespective of the cause, post pregnancy it is absolutely normal to feel moody. The problem will go within a week but if this doesn't happen then you must consult your doctor.
Vaginal Discharge
Post pregnancy vaginal discharge continues for two to three months after delivery, it is known as lochia. It contains blood and sloughed-off tissue uterus lining. Initially this vaginal discharge resembles menstrual discharge as the blood content is high. But after three to four days it turn out to be more of pinkish and watery in colour.
Hair Loss
Nutritional diet, iron supplements and hormonal changes during pregnancy triggers hair growth process. As a result pregnant women get thick hair. But post pregnancy you may start to lose them in large amount. But this condition remains only for few months.
Change in Feet Size
According to the American College of Obstetrics and Gynecologists, the extra weight carried by pregnant women puts feet under pressure. In some women foot arch is flatten while the others may have permanent change in their foot size.
Read more articles on Pregnancy Problems.