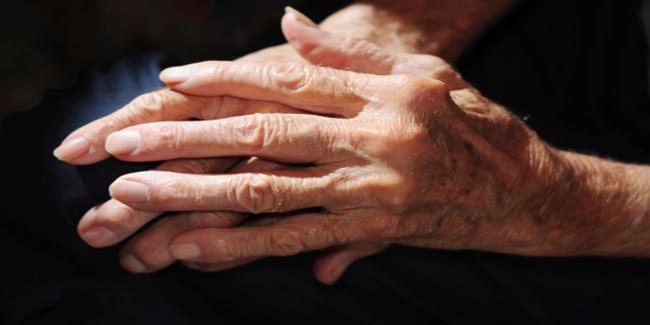 Osteoporosis is a systemic skeletal disease which is characterised by low bone mass and deterioration of bone tissue. It tends to increase the fragility of bones. As women age they lose bone density which reduces the structural strength of their bones. The risk of progressive bone thinning and fragility in women near menopause or after menopause increases due to low levels of oestrogen.



The deficiency of oestrogen causes post menopausal osteoporosis in women who are in their 60's. Loss of bone tissue after menopause mainly happens due to the breakdown of bone which does not match the new bone formation causing damage to the underlying structure of the bone. The key risk associated with osteoporosis is fracturing of thinner bones. The fractures commonly occur in wrist, hip and spine.

Another condition which affects women mostly in their 60's is breast cancer. The chances of developing breast cancer increases in women when they reach the age of 60. Elderly women with the family history of breast cancer, inherited genes mutations or previous exposure to radiation therapy are more likely to develop breast cancer. Obesity or late onset of menopause may also contribute in the development of breast cancer. When the cells break down from the original tumour, it spread to other parts of the body.

Breast cancer cells can easily spread from breast to the blood and lymph vessels. In the early stages of the breast cancer, the symptoms don't show up but as the cancer grows a hard lump in the breast or armpit may develop. The size and shape of breast also begin to change with the growth of cancer. In advance stages women may experience pain in the breast, ulcers in the skin, and swelling of the arm.
Treatment for Osteoporosis and Breast Cancer
The treatment for osteoporosis involves the prevention of breakdown of bone and stimulation of new bone formation.

Bisphosphonates are non-hormonal drugs which slow both the rate of growth and breakdown of bone and therefore help to reduce the rate of bone turnover.
Calcitonin is a hormone from the thyroid gland which can prevent bone breakdown and is used extensively.
Selective Oestrogen Receptor Modulators (SERMS) drugs act in a similar way to oestrogen on the bone. These drugs help to maintain bone density and reduce fractures.
Human Parathyroid Hormone Teriperitude: it stimulates the formation of new bone rather than preventing bone breakdown. By stimulating the bone forming cells, osteoblasts and fractures are significantly reduced.
Hormone replacement therapy (HRT) can be useful to prevent osteoporosis; it is now primarily used as symptomatic relief of menopausal symptoms. The benefits of oestrogen replacement therapy need to be balanced against the risks of HRT, including the risk of deep vein thrombosis, stroke and breast cancer.HRT does not suit all women and may not be the most appropriate therapy. Once HRT is stopped, the benefits stop and bone loss continues todeteriorate.
Treatment for breast cancer in an elderly woman is dependent on the woman's preferences and her personal health. Treatment options include chemotherapy, radiation therapy, hormone therapy and targeted therapy, which is a localized drug treatment. Surgical removal of the tumor or one or both breasts may also be considered
Image Courtesy: Getty
Read more artciles on Understand Osteoporosis And Breast Cancer